PanXchange Adds S&P Global Platts Veteran Andy Bose to Board of Advisors
Denver, May 09, 2019 (GLOBE NEWSWIRE) — PanXchange, an OTC physical commodity exchange and price discovery platform for products including industrial hemp and frac sand, today announced that senior industry executive Andy Bose has joined its board of advisors. Mr. Bose will play a key role in driving important new strategic initiatives as the firm continues its rapid growth.
Mr. Bose brings extensive experience using technology innovation to develop market transparency.  Most recently, he was a senior leader at S&P Global Platts, with executive responsibilities for P&L, innovation and new products serving physical commodity price markets. Mr. Bose previously held product innovation and operations roles at S&P Global's Ratings and Market Intelligence divisions, after beginning his career in aerospace engineering. He holds a degree in computer science and electrical engineering from Princeton University and an MBA from NYU Stern School of Business.
Commenting on his appointment, Mr. Bose said: "I've known Julie for many years and, like many in the commodity trading industry, have been intently following the rise of PanXchange. I've long been impressed by the firm's commitment to bringing efficiency and transparency to cash markets around the globe and am excited to contribute to their important mission."
Julie Lerner, Founder and CEO of PanXchange, added: "We couldn't be happier to add someone of Andy's caliber to the board to support our continued development. His relationships, knowledge and expertise in forging vital partnerships and driving efficient data distribution will be indispensable for us as we continue to plot our next phases of growth."
The addition of Mr. Bose comes at an exciting time for PanXchange. In March PanXchange partnered with CQG to bring its important frac sand pricing data to traders globally. In January the firm launched the industry's first industrial hemp indices, bringing much needed price transparency to a market primed for explosive growth following its formal sanctioning with the 2018 Farm Bill.
About PanXchange
PanXchange is a market structure solution for physical commodity markets that feed and fuel the world. Its patented suite of services includes an award-winning OTC price discovery and trading platform designed by a veteran Cargill trader that scales across any commodity or geography. Based in Denver, the company has been live in East Africa since 2015, offering the negotiation and trade of 30+ different agricultural commodities. In 2017, PanXchange launched the first-ever pricing solution for the U.S. proppant market ("frac sand") that has grown to become the industry's primary index. In 2019 PanXchange launched what has quickly become the industrial hemp market's leading indices, and the firm will begin onboarding clients to its hemp trading platform later this year.
Mark Dowd
Forefront Communications for PanXchange
212-320-8982
mdowd@forefrontcomms.com
"I've known Julie for many years and, like many in the commodity trading industry, have been intently following the rise of PanXchange. I've long been impressed by the firm's commitment to bringing efficiency and transparency to cash markets around the globe and am excited to contribute to their important mission." – Andy Bose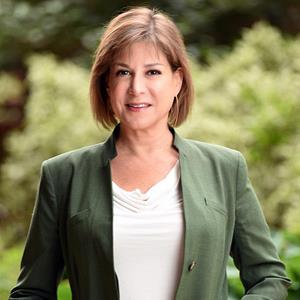 "We couldn't be happier to add someone of Andy's caliber to the board to support our continued development. His relationships, knowledge and expertise in forging vital partnerships and driving efficient data distribution will be indispensable for us as we continue to plot our next phases of growth." – Julie Lerner