New West Genetics: Blazing a Genomic Trail for Hemp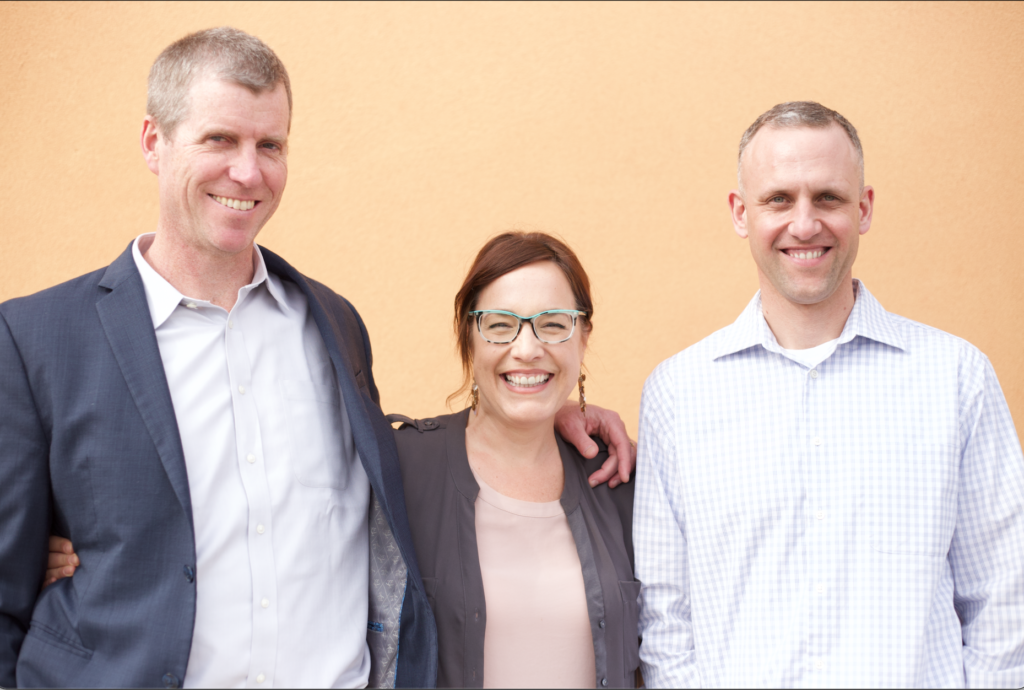 PanXchange Blog
New West Genetics, an international leader in hemp seed genetics, was founded in 2014 by Rich Fletcher and husband-and-wife team John McKay and Wendy Mosher. The company develops proprietary, stable and high-yielding breed varieties for sustainable hemp production for cannabinoid, grain and fiber varieties.
In July of 2021, The Fort Collins, CO-based company was awarded an agtech grant from the Wells Fargo Innovation Incubator (IN2), administered by the Golden, CO-based National Renewable Energy Laboratory.
PanXchange founder and CEO Julie Lerner interviewed New West co-founder Wendy Mosher in an email conversation. (Some answers have been lightly edited for clarity.)

Julie Lerner: What compelled you to branch into hemp genetics BEFORE the 2018 Farm Bill?
Wendy Mosher: Principally because Colorado regulated the research and development on hemp in 2014 with the passage of that year's Farm Bill. We sought the opportunity to be one of the first commercial enterprises in the United States to make improvements to hemp using genomic-assisted selection – that had not been done before. We thought it would be a fun thing to do in our spare time. Here we are eight years later.
JL: What brought your group into this industry and this sector of seed genetics[NO1] ?
WM: Primarily because the two founders, John and Rich had a lot of expertise in seed genetics. Rich was formerly lead of Cargill's canola breeding program, and John is an innovator in the characterization of complex traits, like drought. Again, we were attracted to the opportunity to work on a species that had few commercial breeding principles applied, so we knew great gains could be had. As scientists, we found it enticing.
JL: What was a win in the past year? 
WM: We were excited to complete the field validation of Amplify, a family of hybrid hemp varieties with a genetic trait that doubles grain and flower yields.
JL: What have the biggest obstacles been? 
WM: We have always sought stable, reliable strategic partners. It's important for the industry to understand the need to involve seed producers in long-term planning. In agriculture in general, genetics can potentially solve problems down the supply chain. So finding those reliable partners that would be here for the long term has always been a challenge, though this past year we've seen a remarkable focus and clarity come to the industry – so heartening!
JL: What is the timeline for developing a stable genetic strain? Where did you start and how did it work?  
WM: There is no set "time" as it varies greatly depending on what you are starting with. The key is that what you create must be significantly different from what you started with, and novel from any other similar products out there. Since we were starting with wild, uncharacterized genetics, the path took slightly longer than starting from, say, improved maize lines. Our first product was released in 2019 – since then we have released many improvements. Good breeding means you characterize multiple traits generation after generation – it's all about relatedness and understanding of that genetic pedigree.
JL: What is the most important element of your work for the hemp industry to know?
First of all, how we work: We put data before marketing – when we say something it's because we've seen it and studied it closely. If we don't know, we say that. Our marketing is driven by third-party validation.
Secondly, what we do: We have a large-scale commercial breeding program across the United States and Canada, and have for eight years. No other North American hemp breeding program can match our scale, our product validation, and our expertise.
JL: Where are the best regions in the United States to grow hemp for highest yields of fiber and grain? 
WM: The best regions are where disease pressure is lowest, equipment is at the ready, growers are experienced, climate/water are amenable – not too much not too little –  (which is unpredictable with climate change) and genetic yield potential is high (adapted).
Agricultural production is incredibly complex; there is no simple answer "best place." That said, unlike some other crops, hemp is a highly adaptable species. But the rest of the pieces are equally important and need to be aligned, especially the economic competitiveness of the supply chain. Those dynamics vary region to region.
JL: Can you describe the best path to large-scale animal feed for hemp seeds?  
WM: The most effective factor would be approval by the Food and Drug Administration's Center for Veterinary Medicine (FDA/CVM) and the Association of the American Feed Control Officials (AAFCO).
JL: What can we learn from European and Chinese industrial hemp counterparts who had a head start?
WM: The European Union relegalized hemp in the 1990's, country by country, and China in the early 2000's, province by province. In terms of "ag years" and agriculture supply chain development years, that's not that much. Because the United States does not have a developed hemp supply chain yet, the best lessons learned could be: How are their supply chains working? Which manufacturing/production methods served which regions and products well? And can that be transposed here?
In general, the whole globe is learning that we need to diversify our agriculture, and make it as sustainable as possible as soon as possible. Smart, innovative hemp research exists in all of these countries now, and for that I am grateful. There's still much to be done.
JL: What does a great next 18 months look like for your company? 
WM: We are excited about commercializing Amplify. We look forward to creating long-term strategic partnerships with processors, so supply is steady. We will continue to work with partners to push for hemp grain approval in animal feed. Join us!
Find out more at  New West Genetics.