Founded in 2011 by a veteran Cargill commodities trader and backed by a highly influential roster of trading and market data executives, PanXchange provides market structure solutions for the physical commodity markets that feed and fuel the world. As these OTC markets have traditionally been bilateral, opaque, and consequently inefficient to operate in, PanXchange's trading platform and price discovery capabilities bring greater efficiencies to all participants: trade houses, growers/producers, distributors, end-users, and investors.  
While PanXchange provides the only institutional-grade trading platform that's patent-protected and in production in multiple markets, it's the objective data gleaned from that activity that serves as a foundation for objective price discovery.  Specifically, PanXchange is the leading benchmark price provider in the US hemp industry and the defacto benchmark price provider in the 120 million ton specialty sand market for US oil and gas, and most recently an industry leader and educator in the development of agricultural carbon credits.
Services
Institutional grade trading platform US industrial hemp, frac sand East African agricultural products
Benchmark pricing suites and fundamental analysis for hemp (monthly), frac sand (weekly) and East Africa grains and pulses (biweekly)
Consulting services for physical commodities
Consulting
PanXchange comprises a team of physical commodity specialists. As such, we focus on true fundamental analysis, tailored advice that focuses on profitable outcomes, and deep industry experience in supply chains and deal flows.
Examples:
Our supply and demand analysis is presented in terms of acres, tons and pounds of product inventory, not a pie-in-the-sky market valuation based on an obscure and fluctuating dollar value
Our business planning is not just focused on financial modeling, but years of experience in commodity logistics that address the challenges and opportunities getting product to market
Our analysis of pitch decks and financial models applies real world experiences launching new ventures and the practical amount of time and funds that should be allocated
Our team has deep experience working for such companies as Cargill, Sempra Energy, StoneX, JBS, and RS Energy Group (acquired by Enverus). We have raised millions of dollars for new ventures, we have won numerous awards and pitch competitions, and we have traded millions of tons of agricultural products that moved from the grower to the processor and trade house domestically and internationally.
Consulting topics:
Venture Strategy and Expert witness/ testimony on prices and market movements
Price and Supply/Demand Forecasting- by company, region, product or industry sector, segmented Market Analysis (Raw material – Wholesale – Retail)
Price risk management, arbitrage opportunities and byproduct strategies
Logistics & Supply Chain – Analysis and Development
Import/Export viability
Commercial Product Specifications for industrial sectors
Competitive landscape
Financial modeling- costs, sales projections, build/buy/lease and break even analysis
Pitch decks and business plans- preparation and review
ESG Sustainability and strategy optimization
PanXchange White Papers
We will offer a deep dive into hemp's barriers to compete with the traditional agri- mix, from nutrition to input costs of corn and soy, supplement versus protein factors. Published in late July with three subsequent quarterly updates.
Our Team
Founder & CEO
Julie Lerner
As CEO of PanXchange, Julie Lerner leads all aspects of the firm's operations and Strategy. Julie began her career with Cargill in Geneva, Switzerland and later became a senior trader for the firm's Latin American sugar markets. She also brings trading experience in energy markets and weather derivatives with Sempra Energy Trading and XL Financial. Julie is a frequent contributor to the Wall Street Journal, Bloomberg (print & TV), and is the recipient of Denver Business Journal's inaugural list of 15 Most Admired CEOs (2018) as well as a winner of their Outstanding Women in Business (2020).
Senior Market Analyst
Tom Dermody
Tom is a hemp industry veteran with a specialty in non- and for- profit program development. These experiences have made him keenly aware and a recognized thought leader of the inter-workings of the hemp market. Tom leads industrial (grain and fiber) coverage on behalf of PanXchange, which is a key-growth area headed in 2020 and beyond.
VP of Business Development
Seth Boone
Seth, VP of Business Development, is tasked with ensuring PanXchange's platform and analysis meet a rapidly evolving hemp industry's needs and develop new opportunities in emerging agricultural markets. Raised on a ranch in West Texas, he offers a background beginning in production agriculture before continuing his career merchandising feed grains and other agricultural commodities for StoneX (INTL FCStone) and JBS. Seth holds a Masters in Agricultural Economics from Purdue University and is passionate about our emerging commodity markets' growth and future.
Vice President of Technology
Michael Miller
Vice President of Technology Michael Miller is responsible for creating, implementing and deploying PanXchange's online trading platforms, maintaining the PanXchange servers as well as the public-facing websites. He has played a key role in designing and developing some of the signature features on our trading platform including adding geo-location for live mapping of orders, mobile compatibility, robust interactive reporting, and internal business management applications. Michaels prior work includes overseeing development for one of the top online promotional products websites, as well as extensive experience in freelance web development.
Director for PX Africa
Ronnie Luwero
As Director for PXAfrica, Ronnie Luwero is responsible for the overall management and development of the PanXchange's grains and oilseeds business in Uganda. This role, which includes managing clients, price discovery, execution of trades as well as linkages to trade houses, millers and food/animal feed processors. He brings nearly 10 years of experience as an agricultural commodities trader in the East African markets to the role.
Manager, Frac Sand
Alex Meleshko
Alex Meleshko leverages both an engineering background and capital markets experience to provide well-rounded client advice as Manager for PanXchange's frac sand commodity exchange and industry-leading pricing platform. Alex's previous work experience includes supporting technically-driven buy-side equity research in the energy space for a subsidiary of Warburg Pincus.
Communication and Content Manager
Emily Shoemaker
As Communication and Content Manager Emily Shoemaker is responsible for facilitating relations between internal and external parties through a variety of platforms. Her primary duties entail writing, proofreading, ensuring brand consistency, public relations, and marketing.
Advisor
Andy Bose
Head of Innovation & Chief Product Officer, S&P Global Platts
Member Board of Directors, Commodity Markets Council
Lead Developer, Lockheed Martin
Advisor
Matt Jansen
CEO, SALIC (Saudi Agriculture and Livestock Investment Company)
CEO, COFCO International
Senior Vice President, President of Global Oilseeds and Chief Risk Officer, Archer Daniels Midland (ADM)
Advisor
Brad Levy
CEO, MarkitSERV where he ranked No. 4 on Institutional Investor's 2017 Trading Tech 40.
Managing Director and Global Head of (Principal Strategic Investment), Goldman Sachs.
Advisor
Chris Malo
Chief Financial Officer, Sun Trading.
Exec Vice President, Business Development, Chicago Board of Trade.
Senior Vice President, Cargill Investor Services.
Advisor
Norman Hay
CEO, Cargill International,
Head of Petroleum Trading, Cargill
Head of International Sugar and International Grains, Cargill
Advisor
Bill Templer
Managing Director, UBS (Clearing & Derivative Execution)
Managing Director and Co-Head Listed Derivatives, Morgan Stanley where he was integral to the launch of London Stock Exchange's CurveGlobal
Our Markets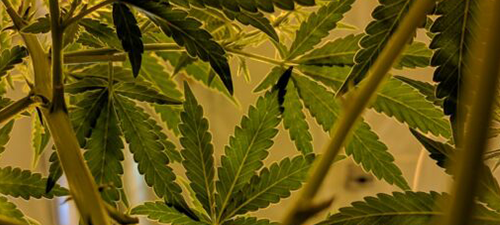 Industrial Hemp
Hemp is used for a wide variety of products, including by companies in the fast-growing CBD Oil market. Cultivation and trading of hemp had operated in a legal gray area, but this is changing with the passage of the 2018 Farm Bill. In January 2019 PanXchange launched a suite of nation-wide hemp indices that have quickly become the industry's standard reference.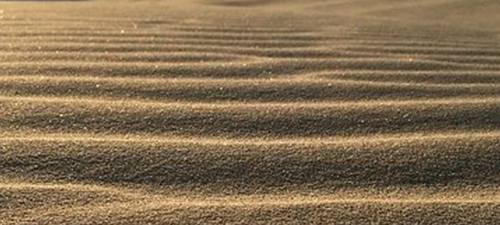 Frac Sand
Analysts closely monitor quantities and prices of frac sand – which make up 25% of the total cost of extracting oil and gas in the U.S. – to gain insights into the important shale industry and the overall economy. PanXchange's eight frac sand indices have become the industry standard since being introduced in early 2018.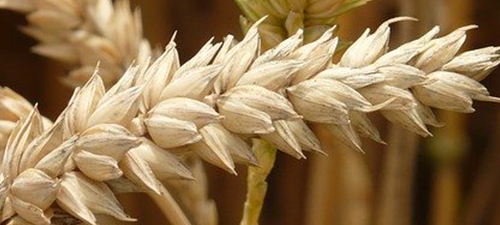 East African Commodities
East African agricultural markets suffer extreme inefficiencies due to opacity, fragmentation, and lack of infrastructure. With an East African trading platform launched in 2015, PanXchange addresses these issues, serving as the vehicle that connects small farming companies to the commercial market for trading over 40 commodities.
Join The Team
PanXchange is a fast-growing company with an exciting work environment. We have a team of dynamic independent thinkers who work hard and play hard. You will not have a micromanager, so self-starters who take initiative to get things done are the best fit. What's most exciting is that in a company of this size, you have an enormous opportunity to ...
View
PanXchange is an award-winning OTC physical commodity trading platform that facilitates the transfer of natural resources that feed and fuel the world. Designed by a veteran Cargill trader, the software platform allows buyers and sellers to negotiate specific details of a trade, including the location and timing of delivery and the commodity's exact quantity and quality. Based in Denver, the ...
View
PanXchange is an award-winning OTC physical commodity trading platform that facilitates the transfer of natural resources that feed and fuel the world. Designed by a veteran Cargill trader, the software platform allows buyers and sellers to negotiate specific details of a trade, including the location and timing of delivery and the commodity's exact quantity and quality. Based in Denver, the ...
View
PanXchange is looking for an intern with an interest in physical commodity markets, supply chain management, or logistics. The candidate must have excellent verbal and written communication skills and must be a self-starter. This position will assist with the management of proprietary and public data, future market research, and building client relationships. Domestic or international travel may be required on ...
View
This position will appeal to those who want both the breadth of experience and a marketable career path in commodities, and/or exchange traded financial products such as stocks, bonds, derivatives, and foreign currency. We are an expanding company in the process of further industrializing our platform and code base for the demands of greater scale and feature change ...
View