Almond, Soy, Oat, and Even Hemp Milk!
PanXchange Blog
Over the last few years, non-dairy milk has been popping up all over coffee shops and grocery store shelves. This increase in non-dairy consumers results from those who are lactose intolerant, others concerned with diet restrictions, or merely some that enjoy the taste of something new. According to the Market Data Forecast, "the market for dairy alternatives was worth $11.90 billion in 2020". The two most common are soy and almond milk, but after the 2018 Farm Bill legalized hemp, consumers slowly see hemp milk making its way into the market.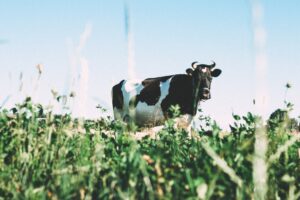 What is Hemp Milk?
Combining water and hemp seeds is all that is needed to make the hemp milk base. The seeds endure a soaking process and then are grounded up until it makes a light milk-like consistency that's great for smoothies or cereal. Within minutes, the process is easy enough to make a homemade glass of hemp milk at home with only these two ingredients and any additional flavoring ingredients like vanilla, cinnamon, or molasses.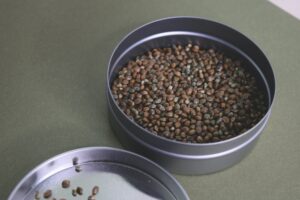 Hemp Milk Nutrition Data
Hemp milk has plenty of nutritional benefits to add to the hemp market value of the hemp crop. According to Plant Based News, one cup of hemp milk "naturally contains more calcium than dairy" at about 283 milligrams, whereas one cup of whole milk has about 276 milligrams. The hemp seed also is an excellent source of Omega-3 and 6 with only 60 calories per cup. Original unsweetened hemp milk contains little (less than 5 grams) to no added sugar. However, several commercial hemp milk companies like Tempt have between 9-22 grams of added sugar when looking at their vanilla or chocolate flavored hemp milk. Unlike many other milk alternatives, hemp milk stands apart as a great nut and gluten-free option. Finally, the University of Connecticut's College of Agriculture, Health and Natural Resources reported that hemp milk is "one of the few plant-based complete proteins containing all the essential amino acids."
Environmental Impact of Hemp Milk
The research behind the environmental impact of hemp milk is still not fully developed. Yet, one study was done by the European Environmental Agency that "compared the environmental effects of 16 common crops across factors like pesticides, erosion, and water use." In the end, hemp ranked in the top five; specifically, hemp farmers have to use more water than oat and soy, but less than almond or cow's milk.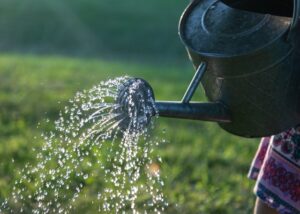 Hemp Milk in the Market
Reportlinker estimates that the global hemp milk market will record a 14.28% CAGR from 2019 to 2027, but where can hemp milk be found in 2020?
Hemp Milk Ice Cream? 

There are currently limited options out in the market, but "Hemp I Scream!" is a reality for Colorado, California, or Lafayette, Louisiana residents. The Jazmine flavor's

ingredients

are "hemp milk (water, organic hemp seed flour*), granular fructose, canola oil, natural flavors, jasmine extract, sea salt." Having

limited recognizable ingredients

could make this a potential contender for the "healthy ice cream" market booming over the last few years, but of course, it would need to pass the taste test first.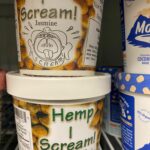 Hemp Milk Starbucks Latte?

Reports

of Starbucks CEO, Kevin Johnson, made public remarks about pushing his customers to order vegan milk options as a significant step towards sustainability. However, due to hemp milk's light texture, it does not form foam very well for hot coffees, so it doesn't appear that hemp milk will be on the menu any time soon.
The hemp milk market is still in its very infancy compared to soy and almond milk, but with the popularity of new dairy-free milk options and an influx of "healthy ice cream" makes hemp milk a market to keep an eye on.