Lower Costs, Optimize Supply Chain, Emerge Stronger from the Downturn
PanXchange Blog
During periods of low oil prices, industry players commonly perform "look back" exercises to lower their costs and optimize their supply chain to come out stronger on the other side of a downturn. Since one of the largest cost components for the upstream oil and gas supply chain is frac sand, this is a great place to start.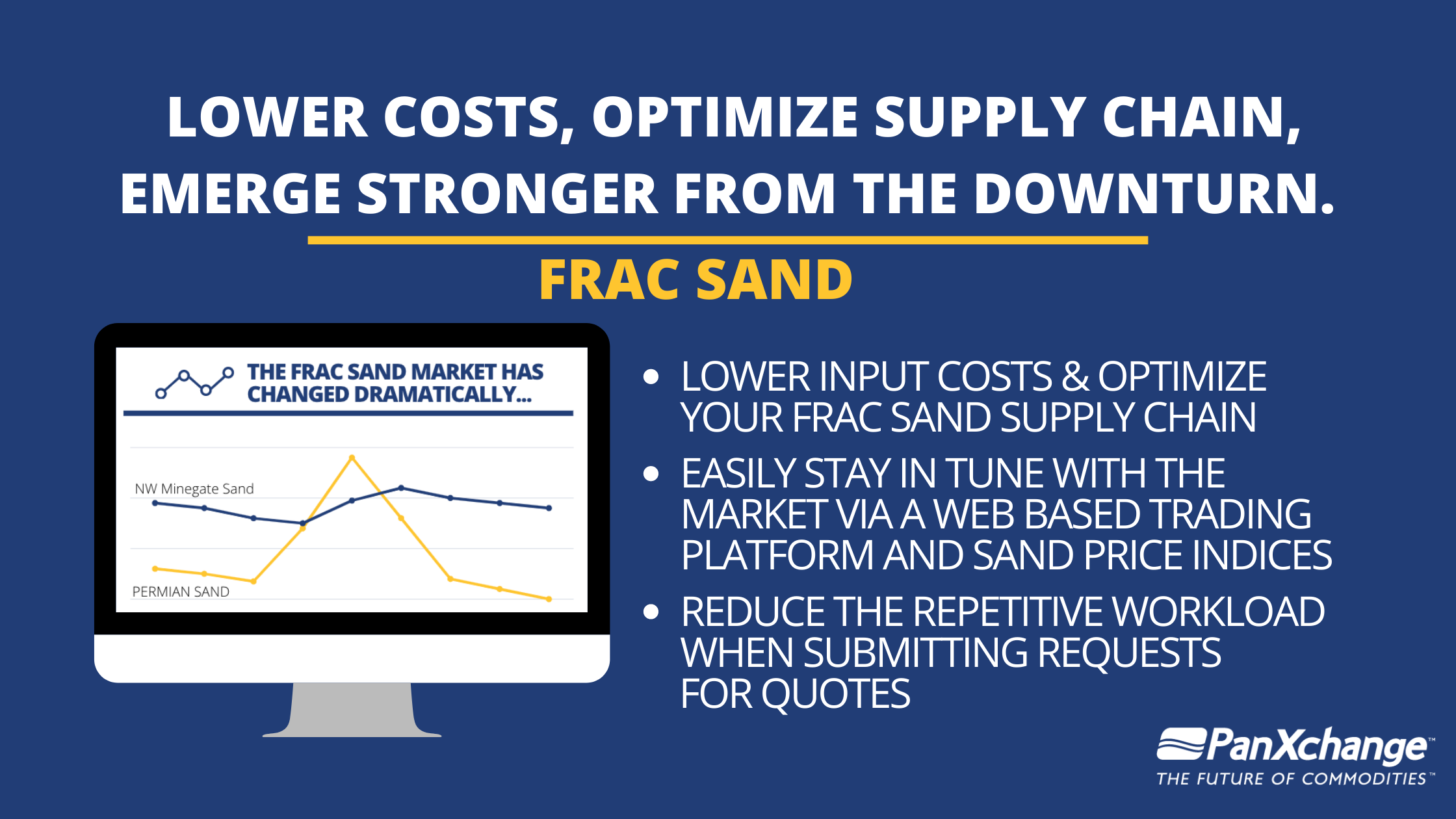 The PanXchange Sand® Platform and Benchmark Price Indexes provide E&Ps and oilfield services companies with the best tools for lower frac sand costs and optimizing the supply chain. The PanXchange Sand® platform provides:
Instant market access; connect online with the vast majority of frac sand producers in the US L48.
Price discovery; See live and historical bids/offers on the platform in a central location without having to lift a finger and having to complete repetitive requests for quotes.
You can also subscribe to our Price Indexes and data product offering which provides:
Benchmarking tools; Access PanXchange's industry-leading, weekly frac sand indexes to mitigate price risk and measure costs against a benchmark!
Market Intel: The PanXchange Sand® team is well-versed and well-connected with market participants in the space, and provides top-tier, boots-on-the-ground intel for subscribers.