Hemp Trading Platform
Our team works with industry players across the entire hemp supply chain to apply our institutional grade trading platform to the hemp industry.
The system offers a centralized marketplace for different grades of hemp biomass, crude oil, distillate, and isolate. As of today, the trading platform focus on hemp that is grown for the main purpose of extraction into the therapeutic market.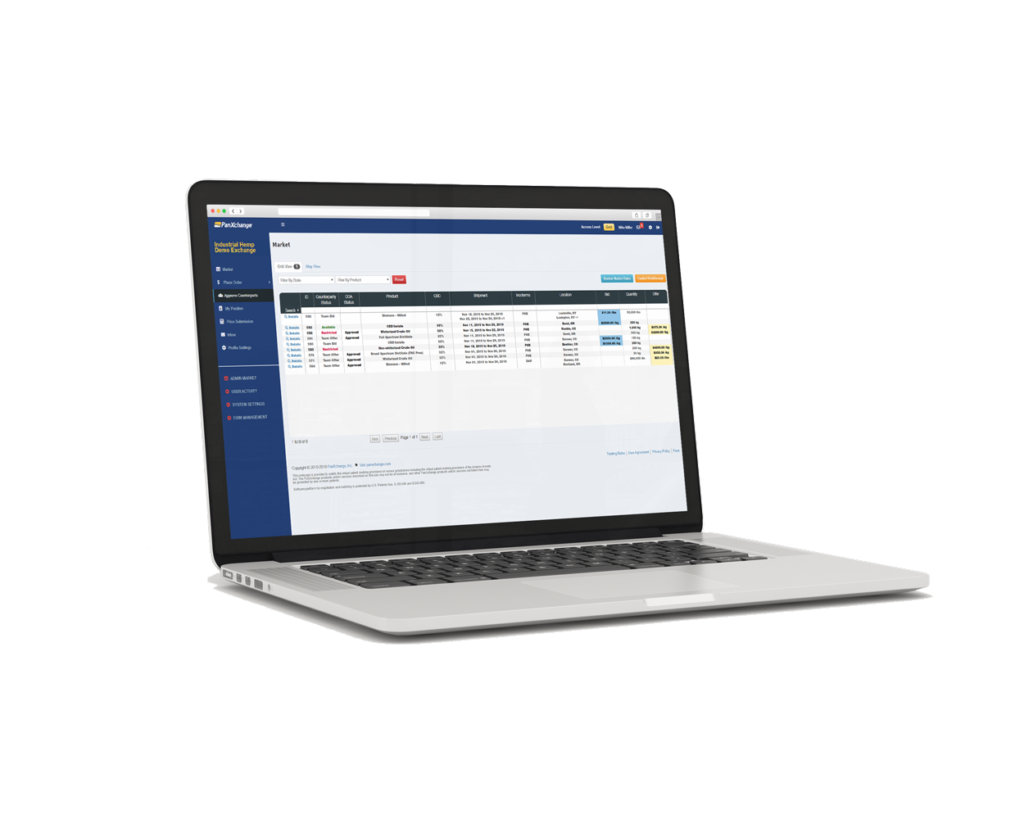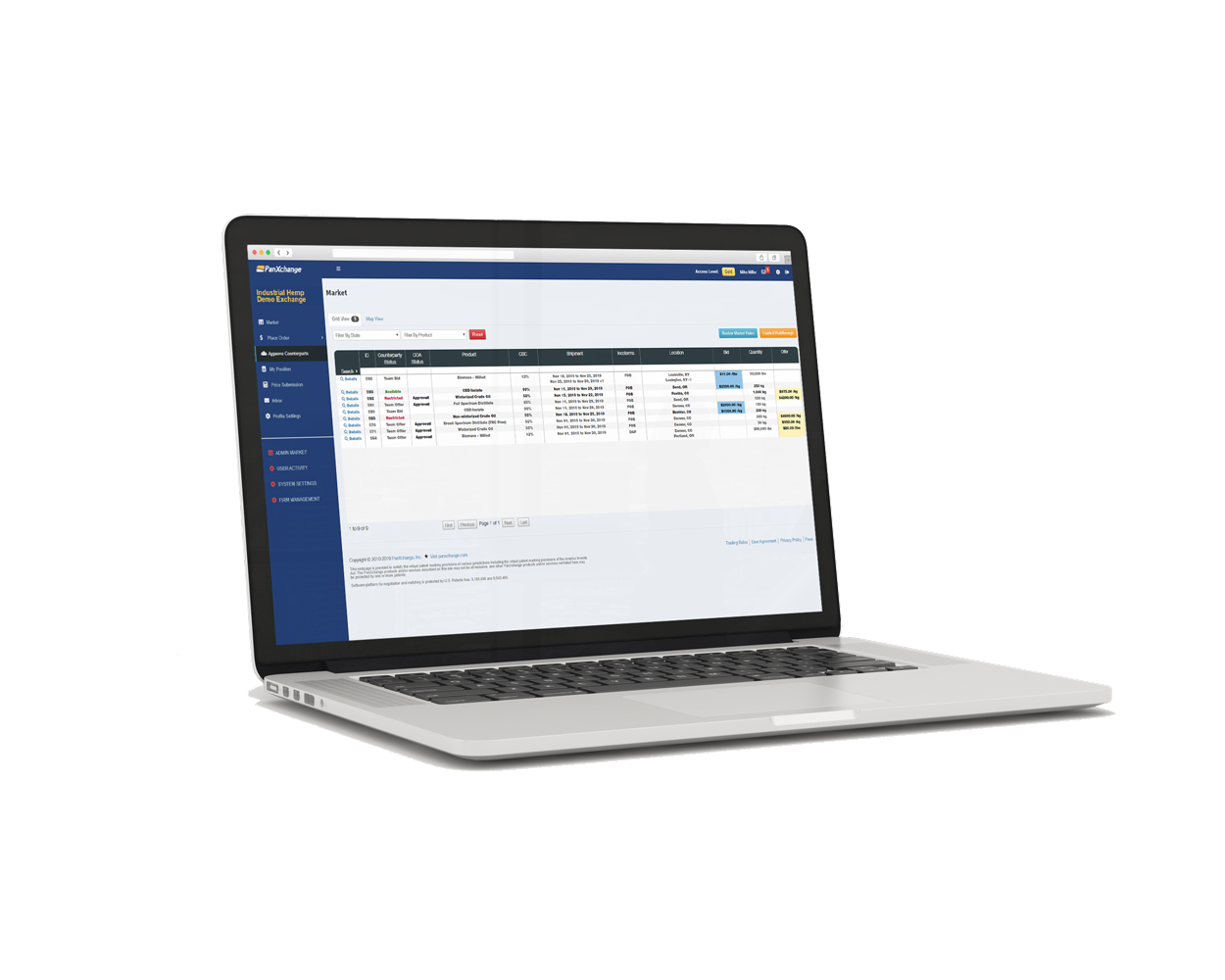 Price Transparency
Prices along the entire supply chain – biomass all the way to isolate – are opaque and unreliable. There is a huge bid/ask spread in the market, and the same buyer or supplier will quote different prices on the same day. Efficient price transparency brings the bid ask spread in, which benefits all players except for 'unscrupulous brokers.' PanXchange members accessing the platform can see all orders on the exchange, and quickly narrow down to a specific product.
Network Expansion
The majority of current market players transacts with a relatively small group because branching out from that group is risky and fragmented. We are aggregating the reputable business partners under one roof, which gives security to supply chain managers wanting to increase their supply and sales channels. Enhancing your supply chain network gives your organization the opportunity to put your resources to the most efficient use and uncover new profit opportunities.
Ancillary Services
Improved market access and price transparency are elevated by the physical trading platform; however, the deal flow does not stop at finding where to sell or procure product. The PanXchange team is staffed with physical commodity experts to help transactions evolve from initial bids and offers to transactions and all the way through to delivery of product. To this end, PanXchange is improving deal flow by adding ancillary services like direct payment methods, escrow services, and finalizing additional platform enhancements to be implemented in 2020.
PanXchange also offers consulting services to members and non-members. Services include business planning, forecasting, expert witness testimony on prices, etc.
More Information
The trading platform is open for those only directly involved with the United States hemp supply chain, such as hemp producers, processors, CPG manufacturers, and trade-houses. All members are required to complete the PanXchange New Member vetting process prior to account creation as the PanXchange team is committed to diligently checking each individual prospective new entrant to the platform.
The exchange is not open to financial speculators and brokerage firms.
To learn more about the PanXchange hemp platform or to join, please reach out to a member of the team via hemp@panxchange.com or by submitting a request for a demo.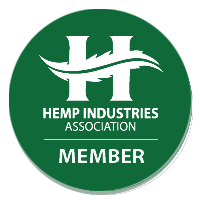 PanXchange® Hemp: Benchmarks & Analysis
PanXchange launched industrial hemp indices in January 2019 including regional biomass, crude oil, distillate and isolate to establish a benchmark. We will continue to add pricing indices, including new product designations and geographic locations through demand by clients. To find current and historical indices and market intelligence, find the current and historical monthly reports.