PanXchange Background
PanXchange is a market structure solution for physical commodity markets. Our services suite includes an OTC trading, price discovery platform (benchmark pricing), and consulting services. The trading platform is designed by a veteran Cargill commodities trader to scale across any commodity or geography, focusing on development throughout the seven stages of the physical commodity market.
We work with partners to address some of the other issues holding back these agrarian economies, including access to financing, standardization of contracts and procedures, infrastructure to decrease post-harvest losses through rotting, and other mycotoxin issues. PanXchange aggregates the negotiation and trade of all types of physical commodities into one web-based platform, offering instant price discovery and market access for increased operating efficiency and profit opportunities. Our goal is to increase price transparency, market access, and efficiency by putting the market in your hands.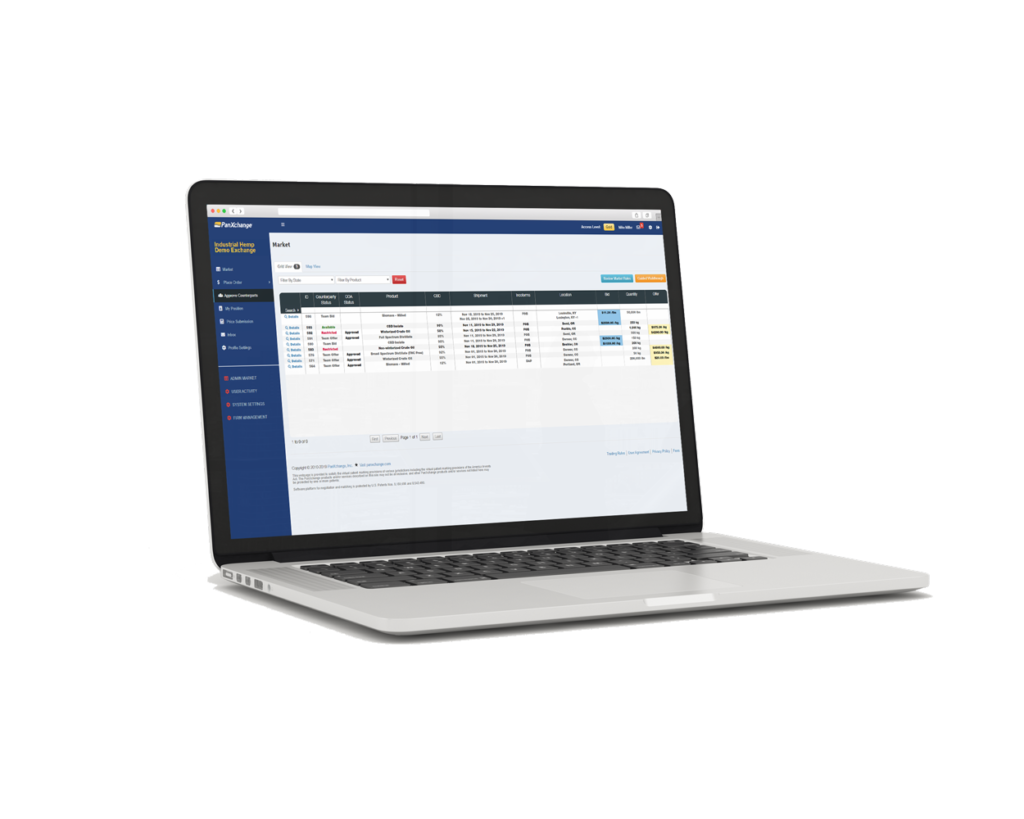 The Physical Exchange
The PanXchange platform aims to address the issues of opacity, fragmentation, and lack of infrastructure that are present within the East African agricultural market. Our platform serves as the vehicle that bridges smallholders to the commercial market. The PXA platform and its outreach efforts help create transparency and standard industry practices that facilitate and increase East African commodity market linkages.
We offer trading in over 40 products from grains, pulses, oilseeds, and specialty and high-value crops, with origin or delivery to greater East Africa. The PXAfrica trading system comprises farmers, traders, processors, and end-users from across the East Africa region. Our members form the entire range from smallholder farmer groups to corporate farms, traders with just a few employees up to international trade houses, small village millers up to global, publicly-traded processing units. The anonymity of the platform levels the playing field for all players involved.
For more information, reach out to the Director of PXAfrica, Ronnie Luwero, at rluwero@panxchange.com or submit a demo request. 
Data Analytics
PanXchange's trading platform, coupled with benchmarking services, the second core pillar of our business, provides a unique and much-needed solution for the opacity, fragmentation, and inefficiencies in the East African Agriculture market. 
The PXAfrica system provides biweekly agricultural index prices and unique market intel for most of the larger grains and pulses to produce and consume market hubs for East Africa. Because the markets are thinner and seasonal for some of the products, we also provide bids and offers for these products and ask members to inquire directly with PXAfrica staff. The biweekly fundamental analysis offers the most objective pricing for companies to formulate decisions, hedge their price risk, and forecast revenues and expenses.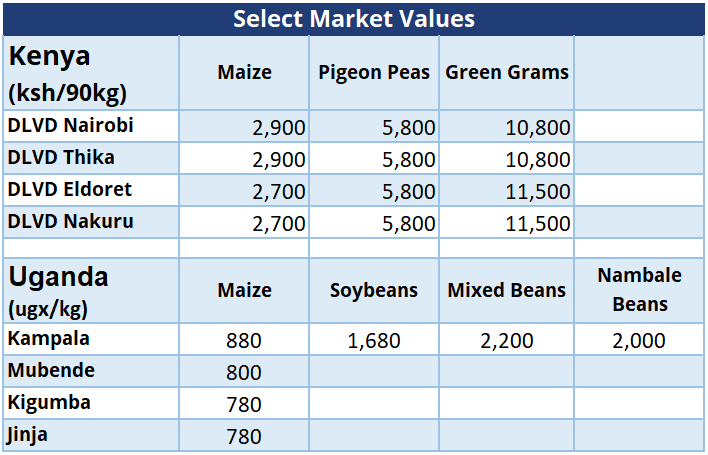 Market Analysis
Interested in receiving the East Africa reports directly to your email? Fill out the form below and we will subscribe you. Our East Africa market analysis is sent out every month and has an in-depth look at the overall market as well as prices per region.