Carbon Credits Course (Individual)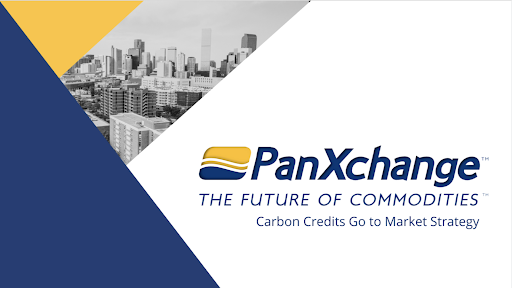 Course Content
By the end of this course, you will learn how to:
Execute a carbon project and earn carbon credits. 

Evaluate economic feasibility of carbon projects.

Find relevant carbon credit generation methods. 

Select a carbon program and registry that fits your needs.

Analyze carbon projects and markets with confidence. 
Executive Summary:
PanXchange is building a more robust and efficient market for voluntary carbon removal credits derived from croplands. Despite surging demand for "nature-based" credits from croplands, time to market, total costs, lack of market liquidity, and inability to manage price risk are currently prohibitive factors for farmers. Our team aims to alleviate these issues, thus mobilizing investment to combat climate change and rewarding farmers for regenerative practices.
Our first goal is to develop proprietary methodologies for carbon credit generation that are both ISO standard compliant and viable to the client with regard to time and cost. Upon credit generation, PanXchange will leverage its institutional-grade trading platform used for regenerative agricultural products such as US hemp to best allow credit sellers to achieve price discovery and obtain fair market value. PanXchange has begun forming a consortium with large US agricultural trade houses to build market liquidity on the platform as well as leveraging its extensive pre-existing agricultural market network. The data derived from a liquid market on the platform provides a foundation for a benchmark price as well as an exchange-traded derivative to help farmers hedge their price risk.
While the project initially focuses on US croplands, our business model is scalable to other locations and other nature-based project types such as forestry (REDD+), grassland, and ranching. Our team has already garnered interest from clientele in these business areas with regard to joining the PanXchange platform to market their credits.
TERMS AND CONDITIONS
* Restrictions on Use:
You may use the prices, indexes, assessments and other relation information (collectively, "Data") in this publication only for your personal use or, if your company has a license from PanXchange and you are an "Authorized User," for your company's internal business. You may not publish, reproduce, distribute, retransmit, resell, create any derivative work from and/or otherwise proved access to Data or any portion thereof to any person (either within or outside your company including but not limited to, via or as part of any internal electronic system or Internet site), firm or entity, other than as authorized by a separate license from PanXchange, including without limitation any subsidiary, parent or other entity that is affiliated with your company, it being understood that any approved use or distribution of the Data beyond the express uses authorized in this paragraph above is subject to the payment of additional fees to PanXchange.
Disclaimer:
Data in this publication is based on materials collected from actual market participants. PanXchange, its affiliates and all of their third-party licensors disclaim any and all warranties, express or implied, including, but not limited to, any warranties of merchantability or fitness for a particular purpose or use as to the Data, or the results obtained by its use or as to the performance thereof. A reference to a particular investment, security, rating or any observation concerning a security or investment provided in the data is not a recommendation to buy, sell or hold such investment or security or make any other investment decisions. Neither PanXchange, nor its affiliates or their third-party licensors guarantee the adequacy, accuracy, timeliness or completeness of the Data or any component thereof or any communications, including but not limited to oral or written communications (whether in electronic or other format), with respect thereto.
Accordingly, any user of the Data should not rely on any rating or other opinion contained therein in making any investment or other decision. PanXchange, its affiliates and their third-party licensors shall not be subject to any damages or liability for any errors, omissions or delays in the Data. The Data and all components thereof are provided on an "as is" basis and your use of the data is at your own risk.
The period of service for this agreement is 1 year, from the purchase date. At the service end-date, this agreement will automatically renew for the same term. To opt out of this auto-renewal, written notice must be submitted to PanXchange at least 30 days prior to the service end-date.
Limitation of Liability:
In no event whatsoever shall PanXchange, its affiliates or their third-party licensors be liable for any indirect, special, incidental, punitive, or consequential damages, including but not limited to loss of profits, trading losses, or lost time or goodwill, even if they have been advised of the possibility of such damages, whether in contract, tort, strict liability or otherwise.