PanXchange® Hemp: Benchmarks & Analysis – June 2020
Methodology:
Pricing information is collected via the PanXchange trading platform and surveys of thoroughly vetted market participants. The data is then analyzed using our proprietary methodology and follows International Organization of Securities Commissions (IOSCO) guidelines. Please reach out to the PanXchange hemp team by email at hemp@panxchange.com or by phone at (877) 917-9658 for any questions or comments.
May Survey Results
The survey results for new 2020 crop entering the market and effecting biomass crop prices remains evenly split among the three choices. The majority of the responses slightly favored the 2020 crop trading at a premium towards last years crop.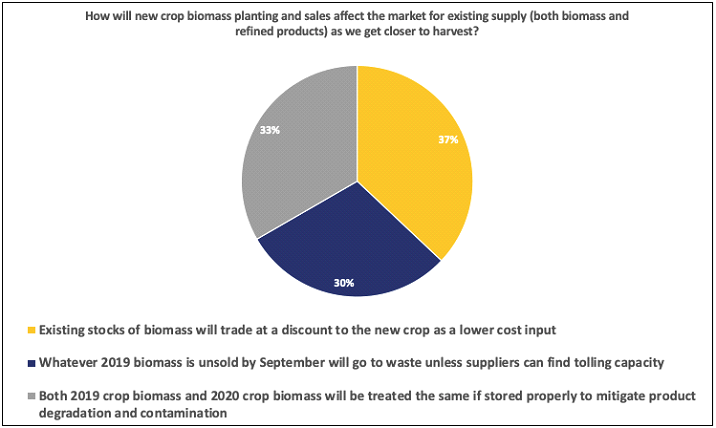 June Market Survey