Vaccine Supply Chain, Climate Change, and Derivative Markets
[September 10th, 2020]
Hi all,
This report discusses how a COVID vaccine's supply chain will need to include the rush to supply enough freezers. European crops shifting geographies as climate change brings on new growing climates. Argentina's government responds to environmentalist concerns regarding pork exports to China, while the Chilean government negotiates with truck workers to stop a strike. Finally, the FIA released a report demonstrating how derivatives markets are helping the world fight climate change. 
Vaccine Race Turns Deep Freezers Into a Hot Commodity
The race to produce and then distribute a COVID-19 vaccine is underway by the world's largest pharmaceutical firms heavily funded by national governments to speed up the fight against the virus. One of the key requirements in this chain of distribution will be freezers, which will contain the vaccines at the required temperatures.
The Wall Street Journal looked at how freezers have become a sought-after commodity. Pharmaceuticals, hospitals, clinics, and pharmacies are all expected to store vaccines nationwide.
The vaccine will be similar to meat and dairy products, which must be kept at certain temperatures to maintain its chemical structures. Some of the vaccines used in the clinical trials store them in specialized freezers in temperatures as low as negative 80 degrees Celsius or negative 112 degrees Fahrenheit. Any compromise in the vaccines' temperature will result in them becoming ineffective, which would be a massive cost to the producers working in exceptional circumstances due to the pandemic.
Pharmaceutical firm Pfizer is developing a powder version of its vaccine, known as lyophilized formulation, which can be stored at warmer temperatures and therefore reduce the pressure of the supply of the specialized freezers. However, the estimated time of its availability is the end of 2021.
Climate Change In Europe Brings New Crops
Many areas in Europe are seeing a rise in temperatures, forcing farming communities to look at alternative production crops. Specifically, they seek crops that would grow with longer seasons, shorter winters, and areas that typically do not produce exotic produce.
One example is in the northern German state of Lower Saxony, where farmers have started growing fruit like apricots and nectarines. Typically, these crops are grown in the warmer southern European countries such as Greece, Spain, Portugal, and Italy.
Deutsche Welle (DW) reported wine cultivation in northern European countries, including the UK, Denmark, and Sweden. Traditionally, wine cultivation regions are along the Mediterranean Sea; however, climate change has made these other regions more favorable for grape cultivation.
Additionally, Sicily, known for its olive oil production, has started growing more tropical crops such as mangoes, avocado, and lychee fruit as weather patterns have also favored this new development. An EU think tank, Farm Europe, believes these changes could contribute positively to food security with greater innovation and investment in the rural agricultural areas.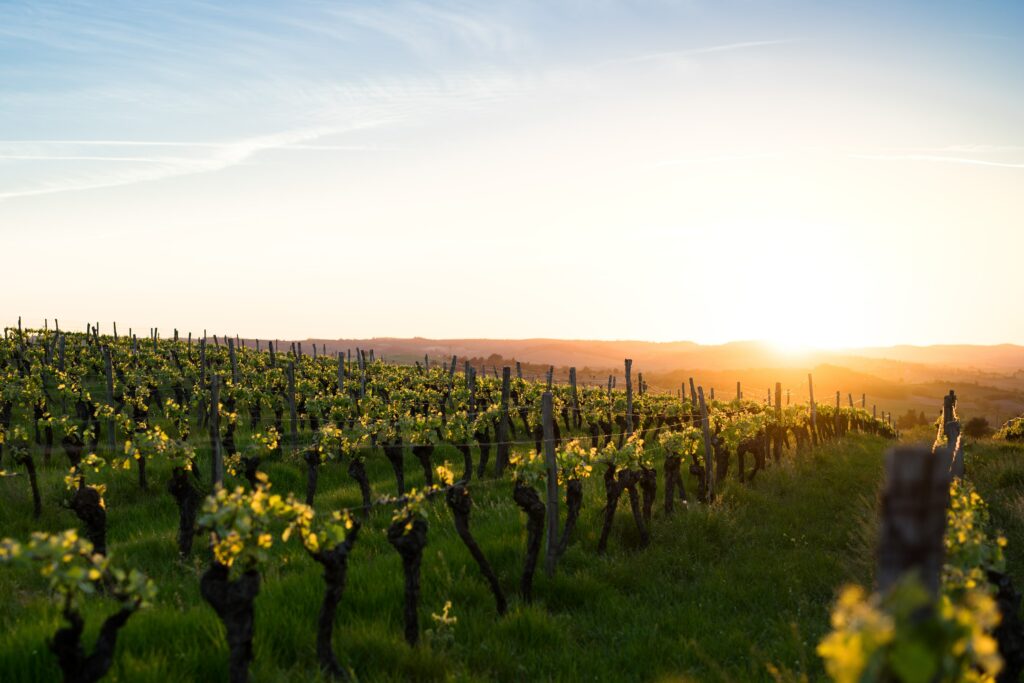 Argentina Delays China Pork Export Deal Amid Environmental Protests
Argentina has decided to delay signing the Memorandum of Understanding (MOU) with China to export its pork products until November. This decision comes after Argentine environmentalists raised concerns over a Chinese pork export deal that would pressure the country's meat sector. 
According to Reuters, the signing of the MOU was initially supposed to be in August. Still, the government decided to take more time to amend the agreement, which would have seen the country's pork production double over the next four years and support the enormous meat demand from China. Currently, Argentina produces 630,000 tons of pork per year.
The environmentalists described the agreement as "animal exploitation," and some academics wrote a letter stating that the two countries' deal would be "impoverishing, cruel and polluting."
Argentina sent a new draft of the MOU with stricter guidelines concerning the environment to China for review.
Chile Trucker Strike Snarls Shipments Of Salmon, Fruit, And Grain
According to Reuters, a week-long strike by truck drivers has caused a lot of disruption with exports, especially food products destined for the United States, Europe, and Hong Kong.
The disruptions include six of Chile's fruit exporters association (ASOEX) vessels waiting to load with kiwi, apples, pears, and citrus. As well, Chile was unable to receive a supply of salmon processing for deliveries to the capital of Santiago, and the San Antonio port authorities have docked eight vessels holding 290,000 tons of grain unable to deliver due to the lack of trucks available.
Chile's largest markets for salmon are the United States, Japan, and Brazil. At the same time, the country remains one of the biggest fruit producers in the southern hemisphere, with a 16 billion dollar industry. 
The truck drivers' government and representatives have held talks to end the stalemate. Meanwhile, the Chilean government has threatened to prosecute anyone seen blocking the roads.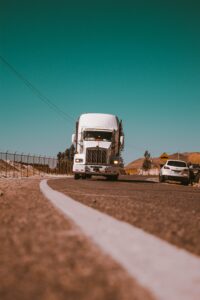 How Derivatives Markets Are Helping The World Fight Climate Change
The world has shifted its attention to controlling the pandemic, yet the urgent issue of climate change remains. For one thing, frequent extreme weather can have a long-lasting effect on the global economy. 
FIA, the leading global trade organization for the futures, options, and centrally cleared derivatives markets recently published a report that looks at how to fight climate change with innovation, standardization, harmonization, current risks, and future risks.
 Innovation
Industry-led innovations to create sustainable solutions have included emissions Cap-and-Trade programs with the primary goal of reducing emissions. This reduction is accomplished by adding a price on carbon and providing economic incentives for participants. The programs allocate a limited number of permits purchased by manufacturers who pollute a lot in exchange for those who pollute less. The United States Environmental Protection Agency put the Cap-and-Trade system in place in the 1990s to combat the high levels of sulfur dioxide and nitrogen oxides, which caused acid rain.
Standardization
Companies often look at meeting their customers' interests in addressing climate change, but this may not always be the most sustainable. Therefore, regulation may be required to better protect natural resources that trade on exchanges. Policymakers must ensure that standards are in place to protect natural resources without hindering supply chain investments and the ongoing liquidity physical commodity trade houses provide in their daily businesses. Such as the COMEX has done in its sourcing guidelines for its physically delivered gold contracts.
Harmonization
Market participants form a complex regulatory framework representing many geographies and asset classes, working together on climate-related challenges. For example, to meet the Paris Agreement commitments, the European Union worked with the European Green Deal to incorporate various measures.
Current and Future Risks 
Any new action taken by regulators regarding natural resources could create additional risks for derivatives market participants who trade the related contracts on exchanges. FIA encourages all regulators to consider the followings risks;
Physical risk – extreme weather for agricultural commodities that may force food prices to increase significantly in countries without adequate food security measures and the transportation of energy products that may directly affect oil and gas prices.
Liability risk – markets currently rely on international approved certifications, and any introduced changes of adding sustainable requirements to traded contracts may disrupt operations. 
Reputational risk – regulators seeking environmental and sustainability approvals for markets and their products may affect public trust.
Operational risk – the derivatives industry and regulators usually respond to operational risks in the industry, but an extension to climate change risks and challenges are needed. 
Interested in advertising with us?
Please contact us at advertising@panxchange.com
Do you have any news that you would like to share?
Please send to  rluwero@panxchange.com or elopez@panxchange.com
-Editors, Ronnie Luwero and Elena Lopez Del Carril