Hot Commodities: Supply Chain Disruptions From Beef To Cocaine
[May 11th, 2020]
Hi all,
COVID-19 has had a lasting effect across industries around the world. International and domestic travel is at a standstill and has had a drastic impact on not only the travel industry but also the coffee industry. Additionally, COVID-19 has affected food supply chains, like the US meat industry and the Iranian grain industry, but also has surprisingly disrupted cocaine trade around the world. At the same time, oil traders have had to become creative in their efforts to combat the disruptions such as finding alternative storage for unwanted oil. Of course, these uncertain times are a true challenge across all industries and countries as they try and combat the lasting effects.
Coronavirus And The Impact on Food Supply
The global food supply chain is now so interconnected that it looks seamless when it is working and is efficient but the current pandemic and proved too much to too many countries at such a crucial time for food supply.
"Supply chain" must not be confused with supply as according to Bloomberg which reports that the last USDA cold storage report stated that the US had 1.3 billion pounds of poultry, 1.167 billion pounds of red meat, and 621 million pounds of pork.
After the pandemic, the food industry will evolve, possibly with a focus on the use of technology and how automated systems can keep the chain operating to withstand any shocks to the market.
Coffee Makers See An Increase In Online Sales But Traditional Channels Suffer
Coffee makers who traditionally supply their products to restaurants, hotels, retailers, and airlines have now been forced to adopt new business models to cater to the increase in online sales. The economic slowdown has seen a sharp increase in customers buying coffee for consumption at home.
One example, as reported by The Financial Times, is Illycafè, an Italian family-owned coffee maker, which has seen their core clientele in the hospitality industry close shop due to lockdowns. Despite doubling their online receipts, Illycafè expects revenues to drop in 2019.
Illycafè was fortunate enough to be considered as part of the food industry and during the lockdown, in Italy, they continued their operation as other industries closed. The company did not cut the salaries of its global sales team even though all of its shops were forced to shut. As Illycafè continues to manage 24 of the 269 branded retail outlets worldwide, they have invested significantly in their online digital platform which has seen an increase in new customers.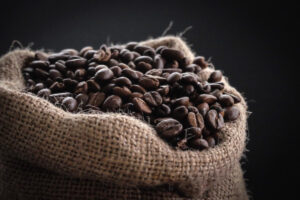 The Threat of Sick Workers at U.S. Meat Plants Forces Policy Changes
The meat industry in the US is largely affected by the sudden absence of workers as a result of the COVID-19 pandemic. The meat industry is usually resilient and large meat processors such as Tyson Foods and Perdue Farms have not usually offered leave or even sick pay.
The fear of workers affecting colleagues is a major concern for the industry and has changed many conservative views on an industry that has a reputation for hard work and hard conditions. Bloomberg reports how some of the companies in the industry who have decided to relax their policies have seen a slowdown of up to 30% on operations as employees have been advised to stay home to avoid illness, recover or even look after family members.
In like manner, many meat plants across the nation decided to close their doors; however, they were quickly challenged to find a way to get back to work. MPR News reported on a JBS plant reopening in southwestern Minnesota after a two-week closure. To return safely, they followed the United Food and Commercial Workers detailed list of re-opening suggestions: "everything from staggered lunch breaks and hazmat zones for daily health screenings, to a special new machine which automatically mists the air with disinfecting chemicals, and a designated employee paid to clean toilets after every single use". Similarly, a Tyson spokesperson told FOX Business that they closed a plant due to a coronavirus outbreak in North Carolina over the weekend for "deep cleaning and sanitizing … the plant will resume operations Tuesday."
To find more re-openings of meat plants across the United States and Canada go to Meat+Poultry Map: COVID-19 meat plant closures.
Iran Seeking European Support For Domestic Grain Reserves
Iran is currently undertaking a big push to purchase milling wheat, corn, and soybeans as it tries to meet its reserve requirements which run into millions of tons. Though Iran's bumper crop should meet the domestics demand up to March 2021, the government sees too much unpredictability due to the global shutdowns and so believes it is the time to stock up on the staple grains from the international market.
Reuters reports on how the government in Tehran has started reaching out directly to small-sized trade houses for supply rather than issue international tenders. A senior government official told Reuters how the country needs 4 million tons of wheat, 1.5 million tons of barley, 700,000 tons of raw sugar, and up to 4 million tons of corn by March 2021.
European grain traders have been told by Tehran that proceeds from oil sales in Asian banks, mainly in Euros, were being transferred to Switzerland where a new payment system is being set up for food imports into Iran. This system is being set up as Iran is currently under sanctions but remains a challenge as EU governments and European based traders are ready to support Iran's food requirements once funds are available in Swiss banks.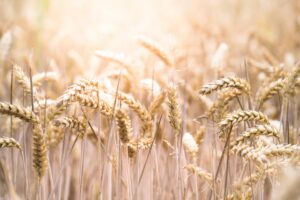 Cocaine Trade Caught Up In Global Supply Disruption
The cocaine trade has been hit with the global slowdown in the trade as legitimate channels are the ones that are required to supply the class A drug. As the world anticipated shutdowns at ports and slowing of demand, drug cartels increased shipments to various global hubs.
The Financial Times reports that upon increasing shipments, this led to more seizures by authorities in Europe with some shipments destined for China. This was a result of fewer shipments coming into ports, ports closing and the number of personnel reduced but security officials remained.
Jeremy McDermott, co-director of InSight Crime, a Medellin based think-tank that investigates organized crime said, "The narcos play a numbers game. The drug trafficking organizations are happy to accept a 15 to 20 percent loss-ratio, but with fewer containers to check-in ports, the odds are stacked further against them than normal."
Bolivia, Peru, and Colombia are the main origins of coca, which is the main raw material for cocaine.
Oil Traders Become Creative In Quest To Find Affordable Storage
Oil traders have been forced to become creative in finding storage solutions as the price of oil has plummeted in the past month. The Financial Times reports on how salt caves in Sweden and train cars in Chicago have been alternative storage for unwanted oil. Large vessels that are capable of holding more than 2 million barrels and parking on the high seas have also seen an increase in chartering cost at $230,000 per day.
Patrik Kinnerfors, chief executive of Scandinavian Tank Storage, confirmed the demand for his storage, currently, 4 million cubic meters in Norway and Sweden consisting of underground caverns, expects it to be full by the summer after a busy March and April.
Meanwhile, there is a growing demand for oil from China as their economy opens up and the appeal to purchase cheap oil for state reserves, and refineries are seeing a shift.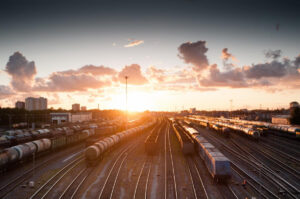 Russian Industries Adjust To Major Changes
Russia's vast industrial sector is primarily managed by a workforce that needs to attend the production lines, mines, shipping ports, and factories. This means that a key component of the powerful Russian economy is unable to support the largest oil, metals, and gas companies.
The Financial Times looks at how this, coupled with the slowdown of demand from China and the EU, has caused many problems for supply chains. Companies such as Sibur, Russia's biggest petrochemical producer, employs over 23,000 people and so entire cities depend on production to be running for jobs to remain. Sibur has even gone as far as testing workers and those that are negative have been provided with temporary accommodation just to ensure that some production remains active, though at a much lower than Sibur's capacity.
Polyus, Russia's largest gold miner, has started the process of testing up to 10,000 of its employees to manage the workforce resulting in the separation of those who are negative and able to continue working. Polyus holds one of the world's largest reserves at 64 million ounces, produced 2.8 million ounces in 2019 with a turnover of $4 billion. Gold spot is trading at $1,718 per ounce.
Interested in advertising with us?
Please contact us at advertising@panxchange.com
Do you have any news that you would like to share?
Please send to  rluwero@panxchange.com or elopez@panxchange.com
-Editors, Ronnie Luwero and Elena Lopez Del Carril