Paraguay-Paraná Waterway, Container Shortages, and Agriculture Beyond COVID
[December 3rd, 2020]
Hi all,
In this edition, we discuss the Chinese-European competition of the Paraguay-Paraná Waterway, while three bigger things than COVID-19 are affecting global agriculture. Additionally, the Ivory Coast and Ghana withdrew their membership to the US Cocoa Trade Body. Shipping costs have increased due to a container shortage in Asia, and as processing margins shrink, Chinese buyers look to cancel US soybean orders. Finally, a look at Cargill's CEO's interview on how he proposes Covid-19 surge from disrupting the food supply.
China Competes In The Dredging Of Paraguay-Paraná Waterway Which Handles 90 Million Tons Of Grains
The Paraguay-Paraná Waterway is a crucial structure for Argentina, Bolivia, Brazil, Paraguay, and Uruguay to enter the international trade markets. Meanwhile, competition for managing the waterway is heating up as the Chinese company Shanghai Dredging has joined the race with four European companies already interested. MercoPress reported that this development would provide maintenance on approximately 1,238 kilometers of the river's course from the beginning of 2021. 
The project is estimated to cost $3.8 billion, and the 1,238-kilometer stretch has about 25 exporting ports. In 2019, the waterway saw 92 million tons of grain shipped, and 80 million tons of that leaving the ports on vessels. The remaining 12 million tons were moved by barges from the north carrying Brazilian, Bolivian, and Paraguayan grain. Of the 120 million tons of Argentine produced grain and cereals, they exported 80% of it from the Grande Rosario ports. This new development will see larger vessels enter the stretch to carry even greater grain cargoes.
Ivory Coast And Ghana Withdraw Membership Of US Cocoa Trade Body
The Ivory Coast and Ghana, the world's two largest cocoa producers, have withdrawn from the industry's Cocoa Merchants Association of America (CMAA) after accusing the group of advising US chocolate manufacturers to avoid paying set premiums for the raw materials.
According to Reuters, the two nations introduced the premium to help tackle the cocoa farmers' poverty levels and support the broader local industries. Still, the regulators have taken a hard stance on the US association and will now force them to review their membership of the Federation of Cocoa Commerce (FCC). This UK-based organization also aims to promote, protect, and regulate the international cocoa trade.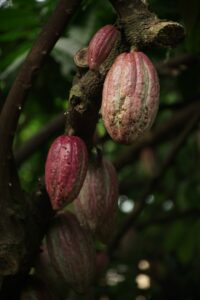 Container Shortage In Asia Pushes Up Shipping Costs
Container shipping rates have increased due to shortages of 'boxes' in the Asian region and the continued demand from Europe and the US. In October, the rates from Asia to the US reached a record high, specifically, up 23% from the same period in 2019. Since July, a container from Shanghai to the US remained at an all-time high of $3,913.
According to data released by the Shanghai Shipping Exchange and reported by The Nikkei Asia, rates from Shanghai to Singapore are up to $800 in November, a 370% increase from $170 per 20-foot container in October. Singapore remains a key trading hub as this is where Chinese and Southeast Asian cargo gets reshipped to the rest of the world, especially to Europe and the US.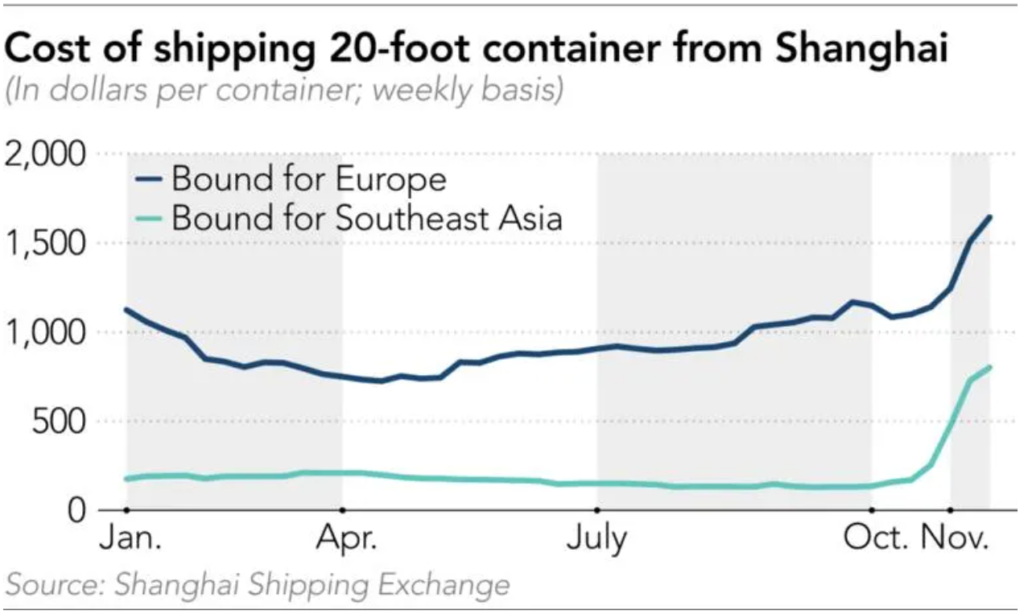 A 20-foot container to Europe from China has also seen rates increase to $1,644 per container; this is 49.5% in one month. The demand for container shipments is usually from August to October, leading to the end of year shopping seasons in Europe and North America; however, this year's container demand has gone into November and December.
Bigger Than COVID-19: Three Things Affecting Global Agriculture
The global coronavirus pandemic has been a critical focal point this year. However, as Agribusiness Global reported, the pandemic has not been the most damaging aspect of global agriculture in 2020.
Trade and Tariffs:
According to World Trade Organisation data, global trade volumes fell by 18.5% in the second quarter of 2020. However, other organizations, including the International Monetary Fund, expect a full-year decline to reach 13%. Still, most of this occurred before the pandemic. International trade faced political challenges from larger nations, low economic growth, and the ongoing trade war between the US, China, and other nations, including Australia.
Several countries have filed complaints to the World Trade Organization, while others have resorted to tariffs. Specifically, 8,073 products covering $127 billion of annual US exports as agricultural products were primarily affected. China also faced lower exports to top destinations with a 14.5% fall driven mainly by the lower US consumption.
Supply and Demand Dynamics:
Prices continue to fall in 2020 as developed nations with large manufacturing industries offer production and export incentives to support national GDPs. Additionally, demand remains uncertain as larger economies increasingly review their food systems in the wake of sustainable supply systems, new consumer demands, trading relationships, and more public scrutiny regarding standards.  
Consolidation at All Levels:
The global economic downturn will affect many across the supply chain, including manufacturers, importers, exporters, and farmers. Similar to what happened during the 2008 financial crisis when over 225,000 businesses went out of business. However, the positive side of this current crisis is that disruption brings opportunities. Mergers and acquisitions may become more active as cash-poor companies, but asset rich may look for opportunities to remain in business.
Chinese Buyers Look To Cancel US Soybean Orders As Processing Margins Shrink
China, the world's biggest importer of soybeans,  has bought most of its soybean exports in recent months, approximately 60% of the world's soy exports. However, some importers and processors are now looking at canceling their December and January deals for US cargo shipments.
Reuters reported several of the factors leading to the cancelations of deals, including the soybean crush margins, becoming negative. This development has resulted in importers slowing down their purchases. Remarkably, the US Gulf spot export basis dropped $0.93 cents a bushel in early November to $0.63 cents a bushel at the end of November.
Another factor has been the Brazilian dry conditions that have delayed its crop for an early 2021 harvest. Similarly, Argentina, the world's biggest soy oil and soymeal supplier, has had unfavorable weather in 2020. However, South America's outlook looks much better in terms of its exports, which will create more certainty in the world's soybean market.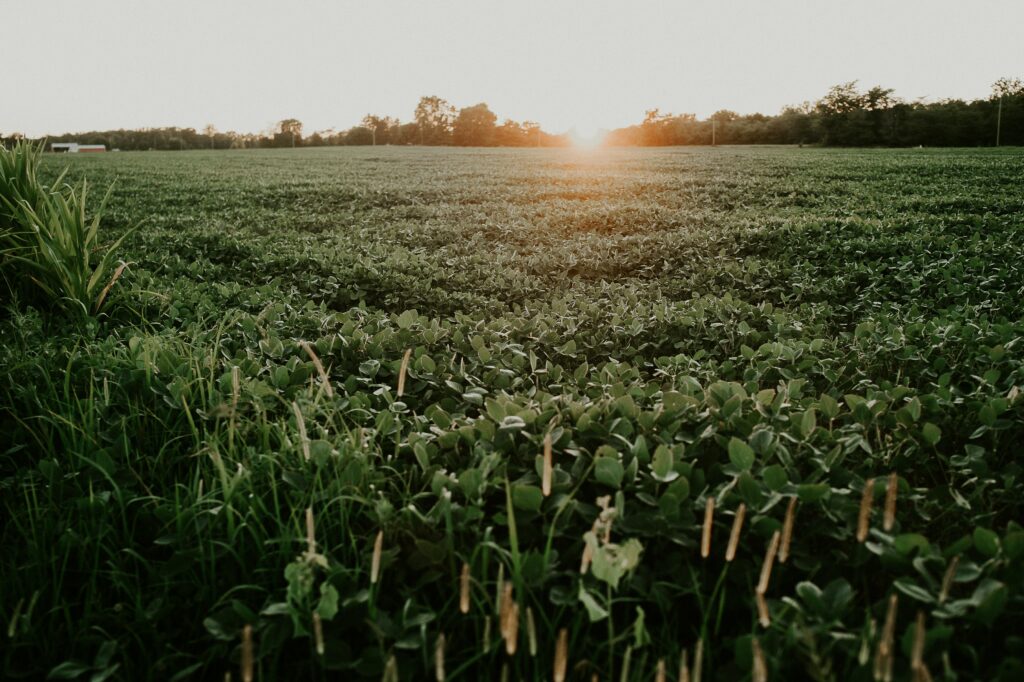 Cargill's CEO On Preventing Covid-19 Surge From Disrupting The Food Supply
Cargill, the world's largest agricultural commodities trader, has 155-years of making history with over 155,000 employees spanning across 70 countries. Since 2013, David MacLennan has been guiding the company as CEO with the added challenge of many disruptions the food industry has seen.
Cargill had to shift their manufacturing when products regularly supplied to restaurants had stopped, such as the eggs they supply to McDonald's. However, The Wall Street Journal interviewed MacLennan, who now reported that their operations are back up and running at 98% capacity after the April and May disruptions. 
MacLennan noted that Cargill advocates not using food as a weapon in any trade talks between nations on the on-going issues of whether countries will now try to be more self-sufficient or reduce exports. He was happy to see the US and China phase one trade agreement; meanwhile, large exports of soybeans and corn to China were occurring. He reiterated that Cargill remains a supporter of open borders for food, even in a world where nations are reconsidering their interconnectedness.
Interested in advertising with us?
Please contact us at advertising@panxchange.com
Do you have any news that you would like to share?
Please send to  rluwero@panxchange.com or elopez@panxchange.com
-Editors, Ronnie Luwero and Elena Lopez Del Carril