Metals and Energy
[July 13th, 2020]
Hi all,
Industrial commodities around the world are booming with both new projects as well as adaptations to how the coronavirus pandemic has affected international markets. Below we discuss China's increasing dominance in rare earth metals, the EU carbon market, new industrial projects, and another trading house in Singapore facing an uncertain future.
China Increases Dominance In Rare Earth Metals
China plans to dominate the rare earth metals industry by continuing its pursuit of obtaining as much of the minerals as possible with the support of the government. The Chinese view this as a race that will position them ahead of the United States in acquiring the minerals, which are mainly used for advanced technologies such as computers, battery components, wind turbines, weapons, and electric vehicles.
The Wall Street Journal reported that China sees rare earth metals as leverage in any possible trade dispute with the United States. The U.S. Defense Department has started a new effort with grants to help the supply chain with processing facilities in both California and Texas.
According to the U.S. Geological Survey of Mineral Commodity Summaries 2019, there are approximately 120 million metric tons of proven reserves in the world for a "published list of 35 critical minerals, including rare earths." Explicitly, China accounts for 44,000,000 of the reserves, while the United States accounts for 1,400,000. The Chinese see the fight for rare earth metals similarly to how the Middle Eastern states consider it their leverage in the oil market.
Rio Tinto Avoids 1 Billion USD Bill For New Power Plant In Mongolia
The Anglo-Australian group, Rio Tinto, has avoided footing a 1 billion USD bill that would build a new coal-fired power station as they already have an existing plant at Tavan Tolgoi. The government will operate this plant and will be providing the domestic power to support the groups' 6.8 billion USD underground copper mine called the Oyu Tolgoi project located 1.3 km below the Gobi desert.
According to The Financial Times, Oyu Tolgoi will be the world's third-largest copper mine by 2027, producing over 500,000 metric tons per year. Still, Rio Tinto will continue buying power from China until at least 2025 to meet its energy requirements.
The Oyu Tolgoi project will be a big boost to the Mongolian economy and also support the green energy revolution for much-needed materials. However, it has several delays over a 16 to 30 month period, and it will cost 1.2 billion to 1.6 billion USD more than the original forecasts.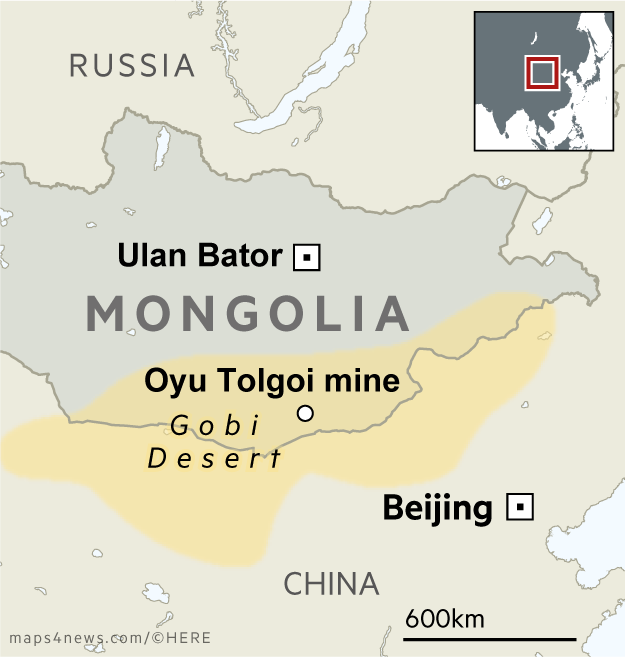 EU Carbon Market Shrugs Off Pandemic
European carbon allowances (EUAs) have performed well in the face of the coronavirus pandemic, unlike other energy commodities. At the beginning of July, EUAs reached  €27 per ton near the pre-lockdown level, which according to Market Insider, in July 2019 it was €28.51.
The Financial Times reported that analysts expect demand for the European carbon allowances to fall by 13% this year. This drop would represent the biggest fall in its 15-year history. Meanwhile, the EU is set to raise its 2030 emission reduction target from the current 40% to 50-55% by including shipping, building, and transport emissions.Therefore, there is reason to be bullish about the market tightening.
As the coronavirus pandemic currently grapples the world, policymakers will have to shift their attention back to reducing global emissions to target the zero-emission goal by 2050.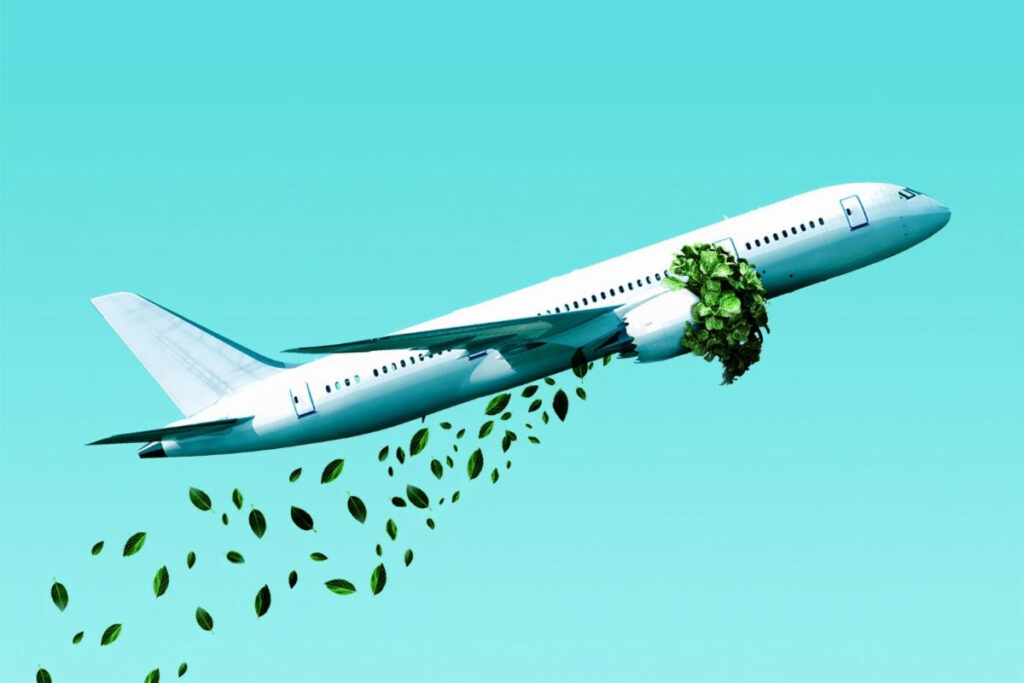 Singapore Based Hontop Energy Accused Of Suspicious Trades
The latest scandal in the commodity trade industry is Singapore's' Hontop Energy company as it has been accused of "suspicious transactions" by the Malaysian lender CIMB. This accusation comes after it requested a court to appoint an independent supervisor to oversee Hontop Energy in coming up with a restructuring agreement.
Hontop Energy is a wholesale distributor of crude oil, petroleum, petroleum-related products, and other investment activities. The Financial Times reported that after a court granted the application, Hontop Energy revealed it has 500 million USD debts and that it owed CIMB Malaysia 106 million USD.
This revelation came after the Singapore trading community experienced financial troubles concerning Hin Leong Trading, ZenRock Commodities Trading, and AgriTrade International.
Gold Prices Fall From Eight-Year High
Gold futures saw a fall from an eight-year high, lowering the demand of the precious metal after U.S. manufacturing data came back promising, and positive development from coronavirus vaccine trials.
According to Bloomberg News, gold futures for August delivery settled at 1,779.90 USD per ounce after the eight-year high of 1,800 USD per ounce. The U.S. Central Bank countered the economic impact of the coronavirus pandemic by implementing aggressive measures to control the interest rate, meanwhile, affecting the price of gold.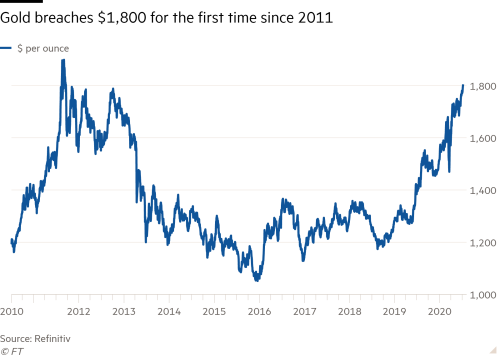 Nigeria Launches 2.8 Billion USD Gas Pipeline Project
Nigeria has flagged off a 2.8 billion USD natural gas pipeline project spanning 614 kilometers, which will provide gas to three electricity power stations in the country. As reported by The East African, the plan later is then to supply North Africa.
The Ajaokuta-Kaduna-Kano (AKK) project is being constructed by Messrs Oilserv/China First Highway Engineering Company. Upon completion in two years, this project will transport approximately 2.2 billion cubic feet of gas per day of dehydrated gas.
The AKK project will create the development of industries such as petrochemicals, fertilizers, methanol, and other gas-based, which in turn, can generate thousands of jobs for Nigerians.
Interested in advertising with us?
Please contact us at advertising@panxchange.com
Do you have any news that you would like to share?
Please send to  rluwero@panxchange.com or elopez@panxchange.com
-Editors, Ronnie Luwero and Elena Lopez Del Carril