Is This Another Supercycle?
[ May 7, 2021 ]
Hi all,
This edition looks at whether the current 
commodities
 boom in demand and prices is a 
supercycle
 or just a result of the reopening of economies from the pandemic.
Broad Commodities Price Boom Amplifies 'Supercycle' Talk
Global commodity markets have seen a powerful rally in the past few weeks leading to more expectations of a "
supercycle
" supported by large economies opening up for business and continued strong demand from China. The question is, is this a 
supercycle
, or merely a result of economies re-emerging from the pandemic?
The Financial Times 
looks at key 
commodities
 that play a leading role in the current market rally, with iron ore (a key ingredient in steel), palladium (a key component in car manufacturing), timber, and agricultural 
commodities
 (namely grains, oilseeds, corn, sugar, and dairy).
The industry has seen fund managers looking at commodity-related assets that will benefit from this current boom with more economies reopening. Unlike the last "
supercycle
" that was a result of China consuming 50% of the world's 
commodities
 throughout the 2000s, the current demand has other countries contributing.
Oil prices have remained strong, trading above $65 per barrel but demand has been low due to persistently low levels of international travel.  Demand is expected to pick up as soon as June when European countries identify "safe holiday destinations" and attractive offers are made by the tourism industry.
The debate on how long the boom will last or whether it is a 
supercycle
 or mini-
supercycle
 as a result of the pandemic continues.  Cargill's head of world trading 
indicated
 that this may not last long as supply and demand react faster.  However, in the same report by The Financial Times, Olam International's A Shekhar has predicted that underlying demand will remain strong for another six to 12 months with consumers in opened economies being a huge factor.
A Commodity Boom With A Difference
Large petroleum and mining companies appear to be some of the most significant benefactors from the recent 
commodities
 boom. For instance, last week BP revealed a 3x increase in quarterly profits compared to last year, and 
commodities
 trading giant Glencore International issuing positive indications for its full year results.
As reported in 
The Financial Times
, the main "
supercycle
" will be led by industrial metals and energy but demand will continue for lumber and food 
commodities
. The industry will also see support from investors seeking real assets that appreciate when inflation becomes a risk in portfolios.
The reopening of economies in the next couple of months will boost energy usage and drive up shares in energy and mining groups.  Even though the oil market could also see an increase in supply by OPEC, prices could rise beyond the current $65 per barrel.
Copper has risen to $10,000 per ton and is seen as a very important indicator to any boom as well as the most appealing area in 
commodities
. Copper maintains high usage in solar energy projects, electric cars, and the construction of battery-charging infrastructure along with nickel, lithium, and other metals.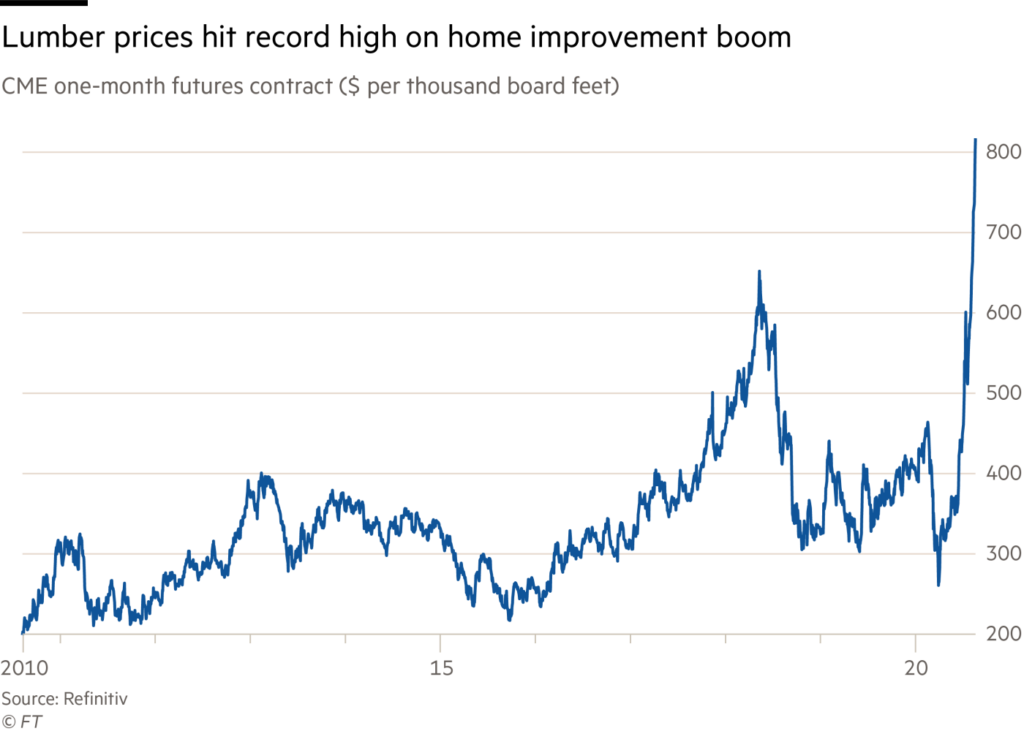 Goldman Sachs Proclaims The Dawn Of A New Commodity Supercycle
Goldman Sachs predicts another "
Supercycle
" which would be a decade-long period that has above-trend movements in a number of key base material prices as reported by 
Reuters
.
The bank sees a vaccine recovery period as "the beginning of a much longer structural bull market for 
commodities
" which will be boosted by a world economic recovery after the pandemic but with a special focus on a green industrial revolution and policy on social needs.
China has recently committed to carbon neutrality by 2060 and the Biden Administration's return to the Paris Agreement on climate change are both important factors in the decarbonization of the world economy. These commitments by the two largest contributors are expected to spur on the demand for metals such as copper, have a positive effect on labour markets, and offer hope to commodity producing nations.
Goldman Sachs has remained bullish on copper with a 12-month target of $9,500 per ton even after the increase in price from $4,371 in March 2020 to $7,935 in the new year and China will continue in its purchasing of the worlds surplus metals such as copper, aluminium and iron ore.
Commodities Boom Grips Steel As ArcelorMittal Profit Surges
ArcelorMittal SA, the largest steelmaker outside China, has reported its highest quarterly profit in a decade as a result of rising steel prices amidst this 
commodities
 boom that has seen price increases on most metals, energy, and food 
commodities
. ArcelorMittal reported $3.24 billion from first-quarter earnings before interest, taxes, depreciation, and amortization (EBITDA).
According to 
Bloomberg
, ArcelorMittal SA expects demand for steel products to increase further this year as China cuts back on steel production due to more stringent, government-mandated emissions targets. Despite China's reduced production, Asia continues to be a primary demand driver for ArcelorMittal SA's steel products in addition to demand within North America.
Fertilizer Industry Emerges From Nine-Year Funk
The fertilizer industry has seen a boom in demand after a number of favorable events have led to this with the farming communities taking advantage of the credit offered that would ensure enough food supply.
According to 
The Financial Times
, other key elements were consumers stocking up on food during the pandemic and the continued demand from China for US corn for its swine herd that it is now rebuilding after the African Swine Flu outbreak in 2018.
Large fertilizer companies including Mosaic have seen their shares increase from $9.59 in March last year to $36 in May 2021 and other companies such as Yara International in Norway and Nutrien from Canada have seen their share prices risen by a third.
The "fertilizer industry" is dominated by three crop-yield-enriching elements – nitrogen, phosphorus, and potassium or NPK. The largest used is the Nitrogen compounds, mostly Urea, followed by phosphorus (phosphates) and potassium (potash).
Fertilizer analysts have stated that the boom will be corrected by the market especially when China restores its swineherd and this could be within one to two years.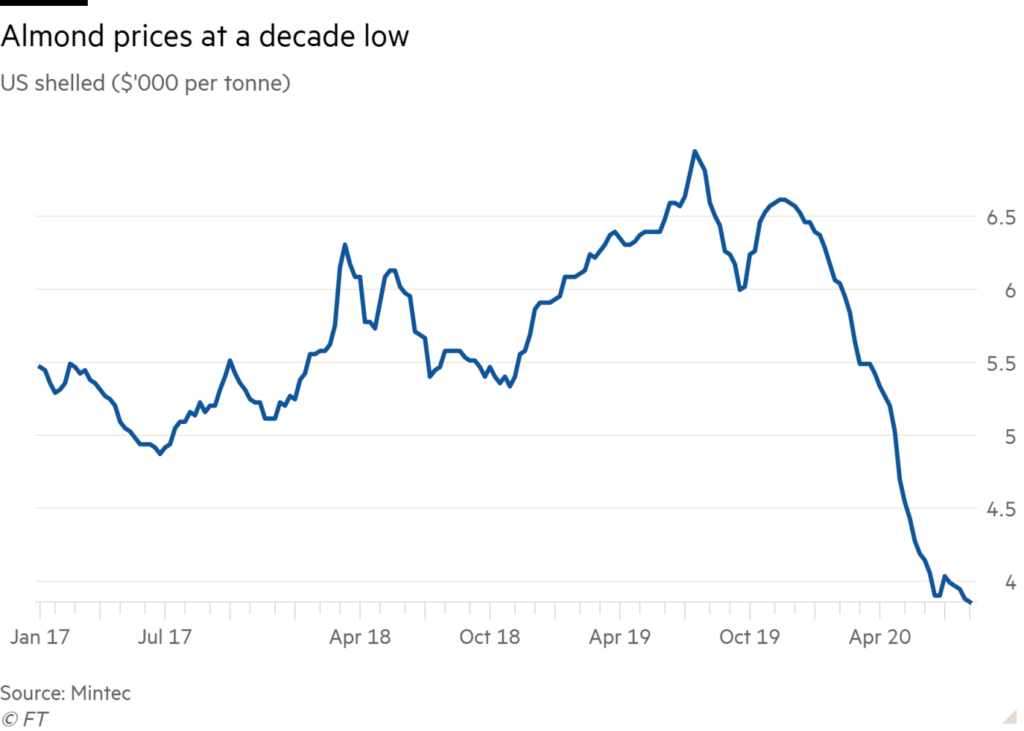 Why choose us
Interested in advertising with us?
Please contact us at advertising@panxchange.com
Do you have any news that you would like to share?
Please send to  rluwero@panxchange.com or elopez@panxchange.com
-Editors, Ronnie Luwero and Elena Lopez Del Carril