GM Wheat, India's Farming Liberalization, and a Disrupted Thanksgiving
[October 22nd, 2020]
Hi all,
US Elections are just around the corner, and despite trade-war pain, surveys show many farmers are sticking with Donald Trump. While genetically modified foods continue to be a hot commodity, Argentina becomes the first country to genetically modify wheat for mass consumption. Meanwhile, Indian farming policies could drastically change the country into a food-export powerhouse, Chinese-Australian trading tension intensifies, and ADM expands its business model into new markets. Finally, the holiday season is upon us but disrupted Thanksgiving-parties leave the turkey businesses guessing what is in store for 2020. 
Farmers Stick With Trump, Despite Trade-War Pain
Despite the trade war with China and the North American trade battles between Mexico and Canada, President Donald Trump still has much support in the farming industry. This support is due to their lack of belief that they will benefit from a Joe Biden presidency.
The Wall Street Journal looked at some of the farming community's movements, especially in the Midwestern states, which will play a key role in next month's presidential elections. Over the past four years, trade wars caught these states in the middle, as many are home to large agricultural products exporters. In a poll by Farm Futures publication, 75% of farmers surveyed in July state that they planned to vote for President Trump, compared with 72% in 2016.
According to the US Agriculture Department, the net farm income for 2020 is on track to reach $102.7 billion, which is a 65% increase compared to 2016. The federal government payments are to make up one-third of this, increasing from 2016, where it stood at 21%. The US Administrations USDA projects will pay $37.2 billion to farmers this year after the administration pledged an additional $14 billion in September.
The coronavirus pandemic has hit exports as the Chinese reduced demand for products such as pork. In 2017, the US pork industry was a $23.4 billion market. It was expected to grow, especially to the burgeoning Chinese market that saw exports exceed one hundred thousand tons per month in 2019 and reached over 150 thousand tons per month at the beginning of 2020.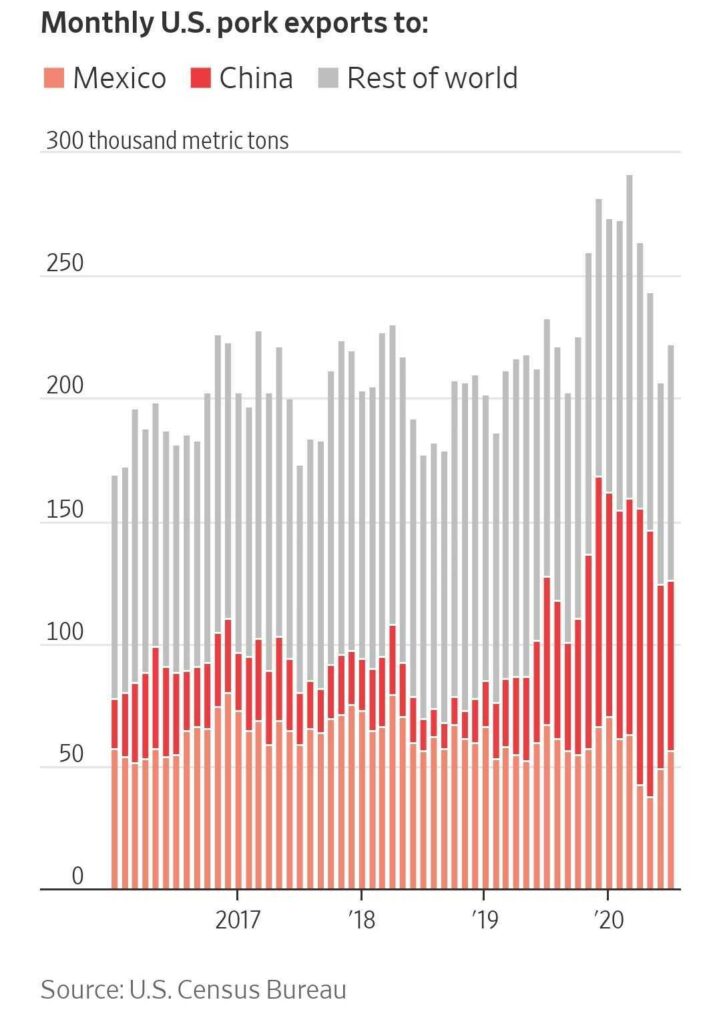 Argentina Approves Growing GM Drought Resistant Wheat; Needs OK From Its Principal Market, Brazil
Argentina will be the first country to approve the production and consumption of genetically modified wheat that will be drought resistant and help the South American country maintain its position as the world's fourth-largest wheat exporter.
According to MercoPress, the country's Ministry of Agriculture made the announcement. However, they still need final approval from Brazil, which is currently the largest destination for Argentine wheat, with approximately 45% of exports going to its South American neighbor. Other smaller but notable countries that purchase Argentina's wheat include Indonesia, Chile, and Kenya.
The country has faced severe droughts due to climate change challenges. The HB4 varieties of the new hybrid crop returned 20% yield improvement in trials undertaken over the last decade. In recent years, the country's most affected areas drastically cut wheat yields.
Modi's Reforms Could Help Turn India Into Food-Export Powerhouse
To see India become a commodities powerhouse and a global exporter of food, the Indian government has backed three laws to see its farming industry's liberalization. The three bills include the Farmers Produce Trade and Commerce (Promotion and Facilitation) Bill 2020, the Farmers (Empowerment and Protection) Agreement on Price Assurance and Farm Service Bill 2020, and the Essential Commodities (Amendment) Bill 2020.
Bloomberg News reported Prime Minister Narendra Modi's government pushed ahead with the laws that will directly affect more than half of India's 1.3 billion population, leading to new investments from the private sector and supported by new innovative technology. India currently processes less than 10% of its food production and estimates losses at over $12 billion per year due to food wastage.
The government currently sets prices for more than a dozen crops to manage its food security and buy wheat, rice, pulses, and oilseeds for its government welfare programs to support the farming community. This program also leads to the government subsidizing products to supply in the network of over 500,000 low-priced shops for the country's disadvantaged people to access affordable staples.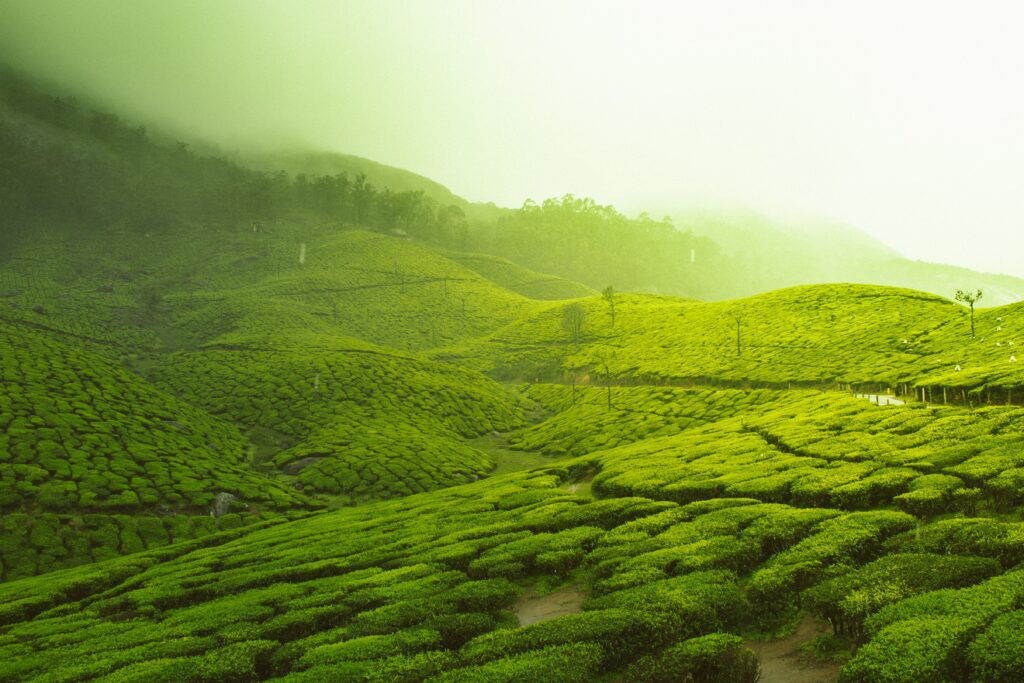 China And Australia Commodities Trade Tensions
According to the International Monetary Fund, the trade standoff between Australia and China continues as the Chinese continue to ban, suspend, and even increase tariffs on Australian origin products on the 2019 market estimated to have been worth $104 billion.
Reuters reported that if no solution is found, this continuous trade war that started with the ban of China's Huawei's from Australia's 5G network in 2018 can cause Australia severe economic damage. In February 2019, the port of Dalian in northern China banned coal import from Australia. It introduced a cap on coal imports from all other origins in that year to 12 million tons. In May 2020, China targeted Australian barley by introducing anti-dumping and anti-subsidy duties totaling 80.5% set for five years. This month also saw the ban on beef imports from Australia's largest meat processors.
In August 2020, China officially suspended barley imports from CBH Grain, Australia's largest grain exporter, and introduced tighter control of Australian wheat and barley. Australia exports half of its barley to China, with these exports alone estimated to be worth $1 billion to $1.5 billion per year.
Commodities King ADM Pivots To Pet Food, Veggie Burgers, And Probiotics
As the A in the ABCD, an industry term for the world's largest agricultural commodities traders consists of ADM, Bunge, Cargill, and Louis Dreyfus. ADM has traditionally focused on soybeans and corn derivatives and refined ethanol. However, since margins are shrinking and the trade is becoming even more accessible for producers, the 118-year-old company is venturing out into pet food, vegetable burgers, and probiotics, as reported in Bloomberg News.
ADM has seen rivals, including Cargill transform their business models to more integrated food business in beef and aquaculture. Others are directing more focus on non-industrial commodities such as quinoa, chickpeas, and lentils, which have much more demand with demographics in Asia and more conscious consumers in Europe and North America.
ADM's traditional grains business rose 7.2% to $835 million in the first half of the year. The company's nutrition unit, which includes plant burgers and pet foods, saw a 52% rise to $300 million compared to the same period last year, helping the company as a whole through the pandemic.
ADM's shift to the nutrition business started in 2014 with the company's largest acquisition with a $3 billion buyout of European natural ingredients company Wild Flavours with other deals, including the purchase of over pet maker Neovia $1.8 billion.
A Disrupted Thanksgiving Leaves The Turkey Business Guessing
As the pandemic continues with restrictions on how many households can interact, Thanksgiving will be a new challenge for turkey and family producers across the country.
Research by some of the largest turkey suppliers, Butterball and Hormel Foods, predict that this Thanksgiving will have smaller gatherings, with many choosing to prepare dinners outdoors. According to The New York Times, Butterball and Hormel Foods, alongside smaller suppliers, sell most of their 40 million turkeys during the Thanksgiving holiday season.
Like other food industries, the bird trade saw low demand due to the pandemic. Butterball reported a staggering $27 million loss in the second quarter. This holiday season, many expect to see tighter budgets as unemployment rates have increased. Thus, a Thanksgiving unlike any before as many states begin to re-introduce tighter restrictions on large gatherings.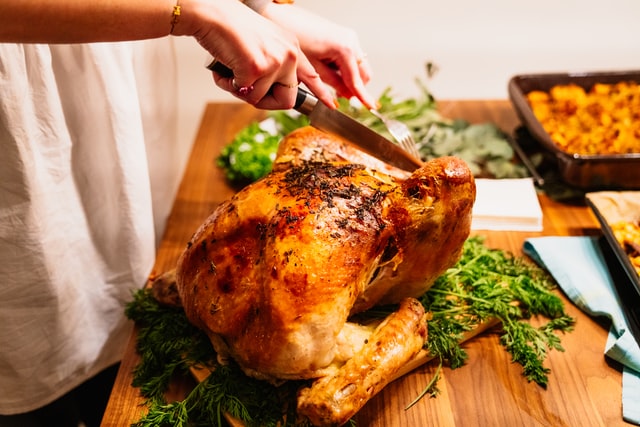 Interested in advertising with us?
Please contact us at advertising@panxchange.com
Do you have any news that you would like to share?
Please send to  rluwero@panxchange.com or elopez@panxchange.com
-Editors, Ronnie Luwero and Elena Lopez Del Carril