Global Trade Relations, Impacts, and Recovery
[September 24th, 2020]
Hi all,
This report highlights China's impact on Brazil as food staple prices skyrocket, and how the Chinese ban on German pork impacts the U.S. pork exports. Argentine Farmers weigh high prices as dryness hits planting season. As UAE-Israel links grow, expect a boost in diamond trade between Dubai and Tel Aviv. On September 23rd, Cargill, Incorporated, received a notice of disciplinary action regarding a 2017 trade deal. Finally, the next wave of the global recovery could send commodity prices soaring, while Wall Street commodity traders head for their best year in a decade.
China's Impact On Brazil As Prices Of Staples Skyrocket
Brazil sees a rise in staple food prices as demand for exports of key products intertwines with local consumption. In detail, Brazilians have seen the price of black beans rise by 30%, beef by 40%, chicken and eggs by 7.5%, pork by 19%, and rice by 20%.
As reported by Merco Press, several factors have caused this; one reason is the depreciation in the Brazilian Real against the U.S. Dollar dropped by -36%. The trade war between the United States and China has forced China to buy more Brazilian products. Finally, the general appetite of foreign buyers has changed, especially with China.
The domestic pressure has also seen a rise in feedstocks in the animal feed industry. Farmers' production costs increased as their primary feed of soy and corn has gotten more expensive. As a result, this has made the export market more appealing than the domestic one.
According to Enori Barbieri, the Vice President of the Agrarian Federation of the State of Santa Catarina (South), the government's efforts to introduce a tax exemption of rice imports will have no bearing on supermarket prices due to the devaluation of the Brazilian Real. This devaluation has made foreign purchases an expensive option for consumers.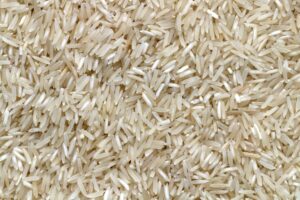 China's Ban of German Pork Could Impact U.S. Pork Exports
After the outbreak of African swine flu in Germany, China has declared a ban on German pork imports and has also started putting to waste the stock that is already in the country.
According to Bloomberg's report in Farm Policy News, China had already imported over 2.5 million tons of pork this year, compared to 2 million tons in 2019. As well, bringing a halt to Europe's largest producer, they will likely see imports coming from the U.S. and Spain to fill the current demand.
Reuters reported on how German pork imports had doubled in 2020 after seeing over 200,000 tons bought for the China market. This new development will hit German producers and increase pork prices in Europe and other major markets.
China's Food Security: Country Faces Grain Supply Gap
China's food security challenges will continue well into the next decade as the country faces massive domestic shortages of up to 130 million tons of grain by 2025, with imports continuing to be a vital part of the supply chain for the country's 1.4 billion population.
According to the South China Morning Post, "China's three staple grains, wheat, rice, and corn, are expected to have lower domestic supply falling short of the 25 million tons demand by the end of 2025." Meaning that there will be a rising dependence on imports. Specifically, from October 2020 to September 2021, a corn supply gap is expected of 16 million tons.
The expected shortage of corn has seen a price increase that has forced animal feed producers to look at alternatives such as wheat, which will also increase the price of domestic wheat. 
Farmers have been encouraged by the rising prices, and so many decided to hold onto their stocks for higher national reserve prices. The Chinese National Wheat Reserves bought 42 million tons from farmers this year compared to 52 million tons in 2019 despite increased production.
Argentine Farmers Weigh High Prices, Dryness As Planting Season Hits
Argentina is one of the world's largest soy producers and has seen a rise in soy prices this season. However, corn has also seen a price increase this season as farmers have reported dry weather that may favor corn.
Most of Argentina's soy is produced into soybean meal and then used for animal feed in European and Asian markets. According to Reuters, the soy planting season starts in October and the corn planting season begins in September.
The Rosario Grains Exchange has an estimated harvest of 50 million tons of soy, covering over 17 million hectares for production in 2020-21, 100,000 more hectares than in the previous crop year.
According to the chief economist at the Rosario Exchange, Emilce Terre, corn has been competing with soy for production land and is thus having a good season, which has limited the transition to soy.
Dubai, Tel Aviv To Boost Diamond Trade As UAE-Israel Links Grow
After signed agreements in Washington DC formalized the United Arab Emirates and Israels' relationship, the two countries expect to forge closer trading ties that would include the diamond trading industry.
The countries led by the diamond trading hubs of Dubai and Tel Aviv agreed to share expertise, open offices, and promote regional trade. According to BNN Bloomberg, both of the regions' most dynamic economies expect to benefit.
In 2019, rough and polished diamond trades valued 3.6 billion dollars. With the opening of the representative office in the DMCC by the Israeli Diamond Exchange, they will soon see more trade and partnerships. The new commercial ties will also result in DP World, operator of the Dubai port, bidding alongside Israel Shipyards for the privatization of Haifa Port. UAE banks have also signed a cooperation agreement with Israeli banks.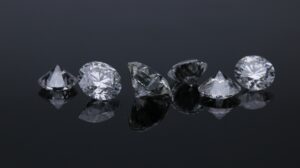 Cargill, Incorporated Notice of Disciplinary Action
On September 23rd, a notice of disciplinary action outlined the Panel of the Chicago Board of Trade ("CBOT") Business Conduct Committees' findings on Cargill's alleged violations of CBOT Rules 432.B.2. and 432.Q. The general description of the offenses is that one must not engage in inequitable trade and not commit an act that will impair the Exchange.
Expressly, in the last quarter of 2017, Cargill and a Grain Merchant agreed to a joint marketing agreement to widen the trade into its resting bids at prices beneficial to its wheat futures position. Consequently, in December 2017, the Grain Merchant repurchased certificates at a lower price than the original registration. Effective immediately on September 23rd, the Panel charged Cargill a $500,000 fine.
The Next Wave Of The Global Recovery Could Send Commodity Prices Soaring
According to CNBC analysts, a global economic recovery may turn to commodity infrastructure investment as a solution. China would lead as its industrial output increased over most of 2020.
Despite most global economies being struck by the coronavirus pandemic, in August, China saw a 5.6% increase in industrial output compared to the same period in 2019. This boom of Chinese production has resulted in spot iron ore prices to rise to $129 USD per dry metric ton, which is a six and a half year high.
The United States, along with other larger economies, may turn to infrastructure projects as a way out of the current economic slump. Both of the U.S. presidential candidates have made large pledges on infrastructure investments. President Donald Trump, as reported by Reuters, is preparing a $1 trillion USD announcement on infrastructure. On the other hand, the democratic presidential candidate Joe Biden has pledged to spend $2 trillion USD on modern and sustainable infrastructure for the future.
This generally positive outlook would result in demands across all commodities. Especially in energy products, it would create more jobs in industries that have seen major cuts during the pandemic.
Wall Street Commodity Traders Head For Best Year In A Decade
For twelve of the largest global banks with commodity earnings in oil and gold prices, 2020 may be their best year in a decade, as prices have increased, and their combined net revenues reach $3.8 billion USD in the first half of this year. Despite predictions of it reaching $7 billion USD for the full year.
Bloomberg News reported that this could be big banks' best year in commodity earnings since 2011. This prediction is coming after a decade of large banks' regulators clamping down risky trading behavior and flat prices in most of the decade.
Coalition Development Ltd tracks banks' commodities revenues, including Goldman Sachs, JP Morgan, and Morgan Stanley. Still, this analysis does not include Australian, Canadian, or emerging market banks that usually have considerable exposure to commodities.
The Wall Street banks' positive performance contrasts with the large European banks that have been the dominant lenders in the commodities trading industry. Several scandals in the industry, coupled with huge losses, forced some to close their commodities trade finance operations.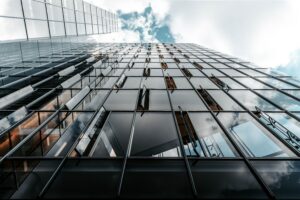 Interested in advertising with us?
Please contact us at advertising@panxchange.com
Do you have any news that you would like to share?
Please send to  rluwero@panxchange.com or elopez@panxchange.com
-Editors, Ronnie Luwero and Elena Lopez Del Carril