Global Food Prices, 2021 Predictions, and Commodity Traders Profit
[January 15th, 2021]
Hi all,
Happy New Year! This edition discusses global food prices are at a six-year high; yet are predicted to keep climbing. Additionally, we discuss analyst predictions for palm oil and feed prices in 2021. Reports of containment of an avian influenza virus in French ducks leads them to cull 600,000 ducks. Meanwhile, in Australia, a shellfish surplus has led to many new recipes for what was once a rare treat. Finally, despite the chaotic year for global markets, commodity traders end the year profiting. 
Global Food Prices At Six-Year High Are Set To Keep On Climbing
As the new year starts, BN Bloomberg reports, the UN's Food and Agriculture Organization expects global food prices to continue rising after seeing a six-year high up to December 2020.
Conflicts, weather shocks, and COVID-19 have added to global food insecurity. FAO's food price index reflects further household budget strains as it rose for the past seven months. Still, the peaks are below 2008 and 2011 levels that globally saw high food prices because of political and economic instability, including grain export bans. 
Rabobank International expects weather, government interventions, and continued exports to China to force agricultural markets higher in 2021. However, the key example of soybeans is not sustainable as it becomes too expensive.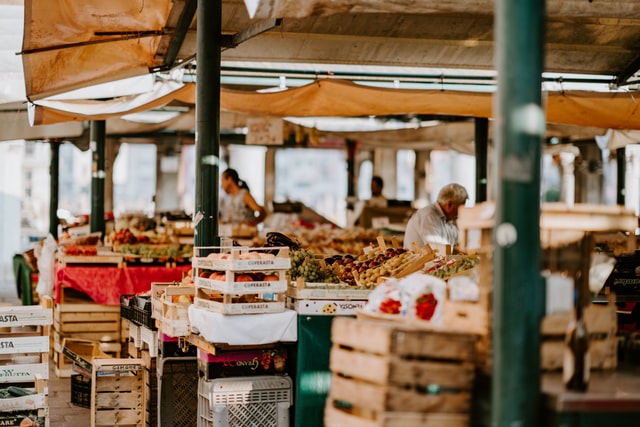 Palm Oil Prices Set For Volatile Year Led By Soy
In the first quarter of 2021, palm oil prices remain high. In the first week of the year, Malaysia's benchmark crude palm oil price increased by 6%, a ten year high, to 3,817 ringgit or $945.27 per ton.
According to Reuters, the palm oil price will fall in the second half of the year as palm, soybeans, sunflower, and rapeseed plantings increase. However, due to good weather and more acreage planted, analysts forecast the global oilseeds production will rise from the current 578 million tons ending in September to 615 million tons next season.
Are High Feed Prices On The Horizon For 2021?
Dairy producers predict that milk prices will remain volatile in 2021 after increasing key feed ingredients in 2020. In 2020, corn prices reached $4 a bushel, but for 2021, some analysts predict $5 a bushel.
The Dairy Herd spoke with Dan Basse, president of AgResource. Basse sees an increase in hog production in China, leading him to predict high corn prices in the future.
A USDA projection report projected soybeans for 2020/21 to reach $10.55 per bushel, a record high since 2014 prices of $10.10 per bushel and up 15 cents from the WASDE estimate report. Although these price increases are positive for soy farmers, dairy farmers are not pleased. Some farmers have looked into cheaper protein alternatives to soy, such as corn by-products, including distiller grains, corn gluten feed, and corn gluten.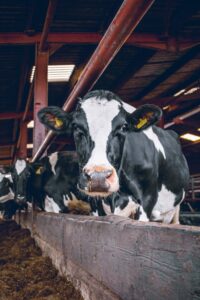 France To Cull 600,000 Ducks To Contain An Avian Influenza Virus
According to MercoPress, at the end of 2020, a reported avian influenza virus broke out. To control the spread, France and other European countries will cull 600,000 poultry birds. The French authorities have already slaughtered approximately 200,000 poultry birds. 
By January 1st, the country had confirmed 61 outbreaks of the H5N8 virus. The southwestern Landes region, a duck breeding zone for the foie gras industry, reported 48 of those cases. So far, authorities have not issued any evidence that the H5N8 virus is transmissible to humans.
Australia Is Awash in Lobster
According to the Wall Street Journal, Australians are witnessing the cheapest prices ever seen for shellfish. As a result, everyone is experimenting with different recipes to take advantage of this opportunity, from lobster mac to cheese to lobster rolls, and much more. 
The low prices are a result of last years' blocked Chinese imports of Australian lobster. Typically, China is one of the largest importers of 95% of the Australian western rock lobster exported. During Christmas and New Years', supermarkets took advantage of the opportunity to market bargain luxury lobsters as cheap as $15 each. To put it in perspective, in 2019, a Western Australian supermarket sold 500 pounds of lobster. Meanwhile, in 2020, the supermarket sold 13,000 pounds—a rare occurrence for luxury food, leading to many Australians happy to eat more. 
Commodity Traders Profit From Blockbuster Year Of Market Chaos
Commodity traders enjoyed an outstanding business period while the world confronted the chaos of COVID-19. Trading houses, including Trafigura and Gunvor, recorded a productive year that resulted in large pay-outs to their top employees.
According to the Financial Times, Trafigura's success in 2020 led to 850 of their top staff sharing a $600 million windfall. Best positioned oil companies took advantage of cheap crude oil supplies' panic selling and sold the cargoes forward at higher prices in the futures market. Meanwhile, metals traders took advantage of China's demand after its speedy recovery from the pandemic, even when mines in Africa and South America were affected by infections and lockdowns.
Trafigura's net income was up 84% to $1.6 billion on a $147 billion turnover. In comparison, Glencore's trading arm doubled its earnings up to June, before interest, with a $2 billion record. In the second quarter of 2020, Mercuria recorded a Geneva-based group record with a net income of $277 million. Industry expert Roland Rechtsteiner, a partner at Oliver Wyman and a co-author of an annual report on the trade, believes that 2021 may be another good year for the industry. Rechtsteiner predicts that the markets will remain volatile, as the coronavirus vaccines' outlay is too early to indicate stability.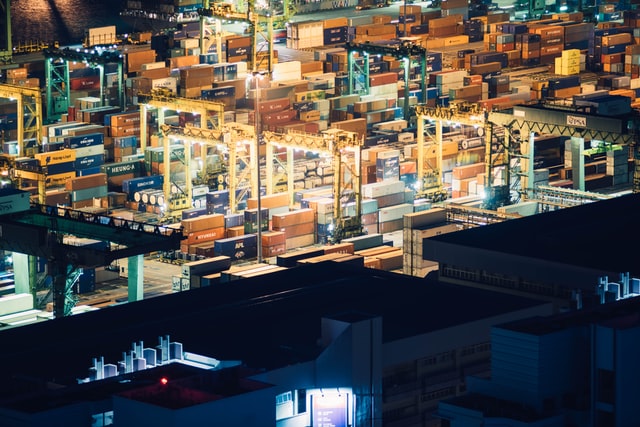 Interested in advertising with us?
Please contact us at advertising@panxchange.com
Do you have any news that you would like to share?
Please send to  rluwero@panxchange.com or elopez@panxchange.com
-Editors, Ronnie Luwero and Elena Lopez Del Carril