Environmental Shifts, Agriculture, and a $36 Million Non-Delivery
[March 10th, 2021]
Hi all,
This edition discusses the latest hub for the global carbon offset market; meanwhile, Tesla secures key metals for their electric vehicles. Live cattle imports into Brazil have farmers up in arms. Additionally, US farmers see the rise in veggie burgers impacting their livelihood, while other farmers are planting more row crops than ever before. Finally, traders expecting copper are shocked when they open containers of painted rocks instead. 
Britain Eyes London As Global Carbon Offset Market Hub
The UK government is positioning London as the global center for voluntary carbon offset trading. A new group, led by a former head of the London Stock Exchange Group, will be established as the market for carbon offsets is expected to quickly grow in the next few years. 
Reuters reported that the UK's positioning into this market would result in more companies buying carbon credits to meet climate targets and compensate for emissions. The UK's carbon tax remains at £18 per tonne ($25.12 per tonne) until April 2023, marking ten years since the government introduced the tax. Ultimately, is it an effort by the government to curb emissions and meet its climate targets.
The government is keeping the carbon tax at the same level. It also launched a domestic emission trading system (ETS), separate from the European Union's ETS. The government aims to its 2050 target of net-zero carbon emissions and hopes the new pricing tools will help power plants and factories in their businesses' decarbonization.
Lumber Prices Reach Record Highs
Tesla has agreed to become a technical advisor at the Goro mine on the Pacific Island of New Caledonian as part of its strategy to secure long-term supplies and play a closer role in the supply chain of its key raw materials. 
The Financial Times reported a growing concern for nickel's future after a 26% rally in its prices in the past year. The ever-present Chinese companies in Indonesia, including Russia, Canada, and New Caledonia, are among the metal's largest producers.
Nickel is a key component of the most powerful lithium-ion batteries used in electric vehicles. Tesla seeks to have greater control over its supply chain, from mine to battery, increasing its electric vehicles' production. Last year, Tesla agreed to partner with Glencore as a critical supplier of cobalt. With another battery metal that the company requires for production and its partnerships with large miners, it hopes to step ahead against other electric vehicle battery manufacturers.
The Chinese stainless steel producer Tsingshan announced this month that it had signed an agreement to sell 100,000 tons of nickel to two Chinese battery materials companies Huayou Cobalt and CNGR Advanced Material. Nickel traded $16,290 per ton last week.
Brazilian Farmers Oppose Live Cattle Imports
The current demand for meat products from China has resulted in record exports, and meatpackers in Brazil are requesting that the Agriculture Ministry import live cattle from neighboring Paraguay. However, farmer organizations have criticized this move.
According to MercoPress, cattle availability has fallen in the last few months. Even though both countries are free from foot and mouth disease, farmer groups in Mato Grosso do Sul and in Mato Grosso states argue that importing cattle from Paraguay can compromise the sanitary status of cattle produced in Brazil. The two states that also border Paraguay are estimated to have 51 million cattle heads, representing 24% of Brazil's total herd. This move would be seen as setting a precedence for the importation of live cattle beyond the current price hike.
US Farmers See Veggie Burgers Carving Up Meat's Dominance
According to BNN Bloomberg, American farmers whose livelihoods depend on the meat market are concerned by the rise of plant-based meat products gaining a foothold.
The American agriculture industry does admit a lag in meeting changing consumer tastes. It expects further growth from meat-based producers as the new administration is expected to introduce more environmental regulations and possibly higher taxes.
Alternative meat's rise has been backed by companies' growth, including Beyond Meat Inc and Impossible Foods Inc, which produce traditional meat plant-based imitations. These two companies still maintain the majority of sales in the US.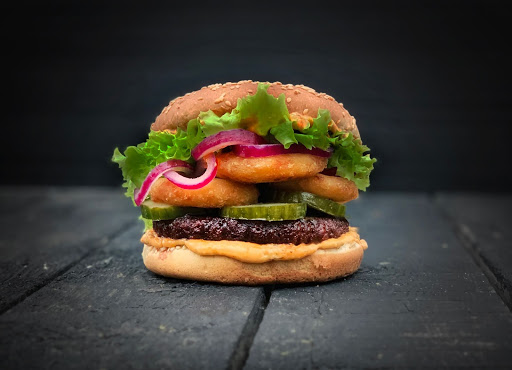 US Farmers Are Planting More Row Crops Than Ever
The US Department of Agriculture projects that farmers will plant a record acreage of 182 million acres of corn and soybeans this year. This increase is up by seven million acres from last year due to the market's rise in agricultural prices. This rise is owed to Chinese demand that has led to the Asian country rebuilding its hog herd after the African Swine Fever in 2019.
The Wall Street Journal reported that  Chinese buyers bought 35.9 million tons of US-origin soybeans since the start of September, up by 24 million tons compared to the same period last year. The soybean prices have seen a 67% rise from June 2020 to February 2021 and at the Chicago Board of Trade as high as $14.07 per bushel, a level last seen in July 2014. 
The USDA does caution its outlook for a stronger acreage year based on largely favorable weather conditions in the Corn Belt, which some forecasters do not expect.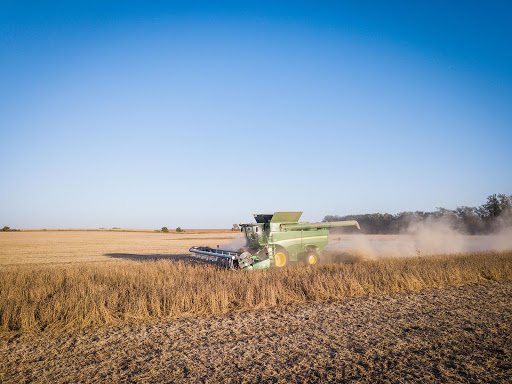 Trader Buys $36 million Copper And Gets Painted Rocks Instead
Swiss-based trading house Mercuria Energy Group Ltd has filed a formal criminal complaint with Turkish authorities. They have alleged that Biestan, a Turkish supplier, substituted cargo and created insurance fraud after the company started receiving painted rocks instead of copper. 
According to Bloomberg News, Mercuria, which is also seeking redress via a UK arbitration, agreed to buy copper from Bietsan in Turkey. The cargo was shipped to China in a deal worth $36 million paid in five installments, with the last payment made on August 20th, 2020. 
Bietsan, which has previously done business with the Geneva-based commodities trader, had gone through the usual inspection at the port for the first containers that were released. According to court documents, this was the point that the copper was replaced with paving stones, and the fraudsters also switching between fake and real container seals. The case continues in Turkey.
Interested in advertising with us?
Please contact us at advertising@panxchange.com
Do you have any news that you would like to share?
Please send to  rluwero@panxchange.com or elopez@panxchange.com
-Editors, Ronnie Luwero and Elena Lopez Del Carril