Commoditizing Alt Data
[September 12th, 2019]
In 2017, The Economist printed, "The world's most valuable resource is no longer oil, but data."
Data is the new commodity. Commodity data companies are rushing into data as a commodity space to commoditize their data commodities.
And the current gold rush is in alternative data, "alt data" — including tracking everything from real time locations of shoppers to derive consumer sentiment to which private jets land in the Permian basin to assess E&P performance. But searching through the gold rush for actionable, usable data will be the key, and undoubtedly with the alt data revolution comes the questions of privacy.
So we'll start our talk of Alt Data with an XKCD, of which there is one for everything.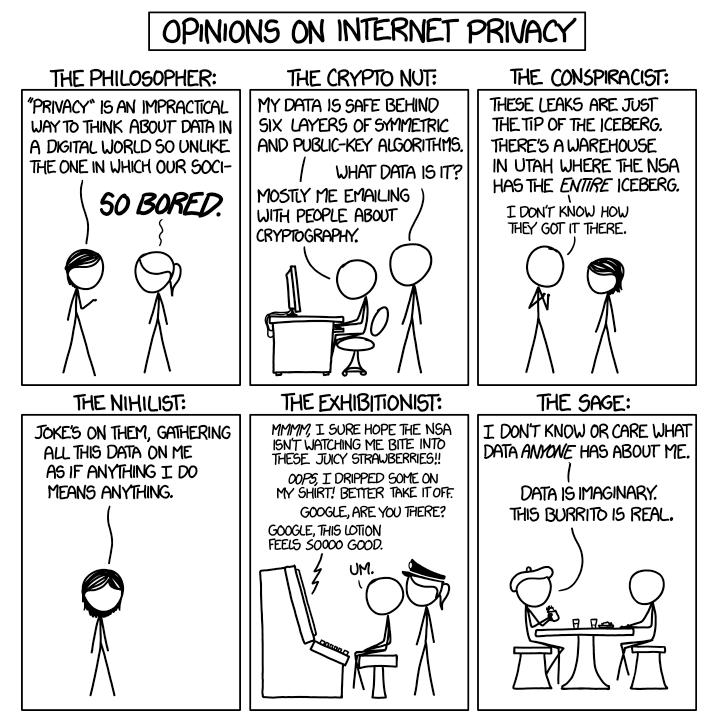 Quandl
In August, Quandl — a pioneer in the alt data space and a PanXchange data partner — told Business Insider that they are redefining their strategy of aggregating and selling other providers' data to focus more on internally creating proprietary data.
As all the major data vendors expand their alt data offerings, each is looking for an edge, whether through exclusivity contracts, internally produced proprietary data, or additional services for cleaning and correlating that data.
Exclusivity comes at a premium price, if companies are even willing to agree. Internally produced proprietary data takes investment and a vision of where to find that data. And AI and other cleaning and prep tools take development time or acquisitions. Companies aiming to differentiate in the alt data sector will need to weigh these costs when choosing their path.
Verisk Acquires Genscape
At the end of August, Verisk — parent company of Wood Mackenzie — announced the acquisition of Genscape from Daily Mail and General Trust. Founded in 1999 by two power traders, Gencape uses sensors, cameras, satellite images, and a suite of other tools to provide alternative energy information.
In April of this year, Genscape expanded coverage of the global oil production to coverage. The data offering expanded to 19 countries globally, and notably to major Saudi Arabia, Kuwait, United Arab Emirates, Qatar, and Oman where state owned companies not only keep internal production statistics tight lipped, but sometimes actively obscure those numbers. With the expansion of these data sets, the Genscape, Wood Mackenzie partnership will prove to be a powerhouse in the alt data  space.
Tanker Trackers and #OOTT
Tanker Trackers was one of the first companies to bring alt data to the masses. Founded by Samir Madani and Lisa Ward, the company uses the data broadcast by vessels telling their country flag, cargo, origin, and destination, as well as a slew of other information, to estimate supply and demand, and import and export numbers. Tanker tracking, previously the purview of large shops, was opened to the retail trader with this new offering.
The crew also started the #OOTT (the Organization of Oil Trading Tweeters) hashtag on twitter, bringing together everyone from retail day traders and fund analysts and opening up the previously clandestine sector for mass sharing of any available, crowdsourced data.
Refinitiv
Refinitiv — The Thomson Reuters Financial, Blackstone Group spinoff which is not morphing into affordable haircare as the name suggests — is aiming to standardize the alt data metadata through introduction of the PermID, standardizing the identification of data sets to be easily shared and referenced across users and platforms. In June, Refinitiv also announced a strategic investment in BattleFin, an alt data firm whose offerings include credit card transactions, geolocation, supply chain, and web data.
Bloomberg Enterprise Access Point
Late last year, Bloomberg officially launched an alt data platform, Enterprise Access Point. This launch seemingly focuses exclusively on the large fund, enterprise sized shops. Earlier this year, Markets Media reported that EAP added 20 new sets as a portfolio of alternative data sources, including, "280First, Apptopia, Evaluate, Orbital Insight, OWL Analytics, Predata, PredictWallStreet, RS Metrics, Symphony Pharma, Thasos, and TipRanks."
Markets Media notes that there is no common theme among the data sources, including real-time location tracking from mobile phones, Environmental, Social, and Governmental (ESG) research, pharma analytics, and analyst ratings (rating the analysts making their own calls and ratings). EAP appears to be going down the quantity offering route.
Alternative Data in Credit Decisioning
The Consumer Financial Protection Bureau (CFPB) released more information regarding using alternative data for credit decisions last week, related to a decision by the regulatory body about their "no-action" ruling from 2017 for Upstart, "an online lending marketplace that provides personal loans using non-traditional variables, such as education and employment, to predict creditworthiness."
In 2017 the CFPB requested information about how lenders were using alternative data to make credit decisions, saying that using this data, "hold(s) the promise of potentially significant benefits for some consumers but also present certain potentially significant risks."
After receiving information from Upstart, the CFPB issued a response stating, "Staff has no present intention to recommend initiation of an enforcement or supervisory action against Upstart with regard to application of the Equal Credit Opportunity Act (ECOA) and its implementing regulation, Regulation B, to Upstart's automated model for underwriting applicants for unsecured non-revolving credit…" Essentially giving them the go ahead to continue using the alt data for credit decisions.
Last week, the CFPB released additional data from Upstart which showed that using these data led to "More and cheaper credit," and "Positive results with lower bias." While not directly related to the alt data from a commodities perspective, how the CFPB responded could represent a broader opinion of the U.S. government regulatory oversight towards use of alternative data in the overall finance field.
Blockchainia!
It's been a fun ride up the Gartner hype cycle rollercoaster, could we finally be nearing the trough of disillusionment? While we still hear proclamations from time to time, there's seemingly fewer stories about how blockchain will revolutionize every industry in the history of man. Gartner had Blockchain over the Peak of Inflated Expectations for 2018. Let's see where it falls on the 2019 chart!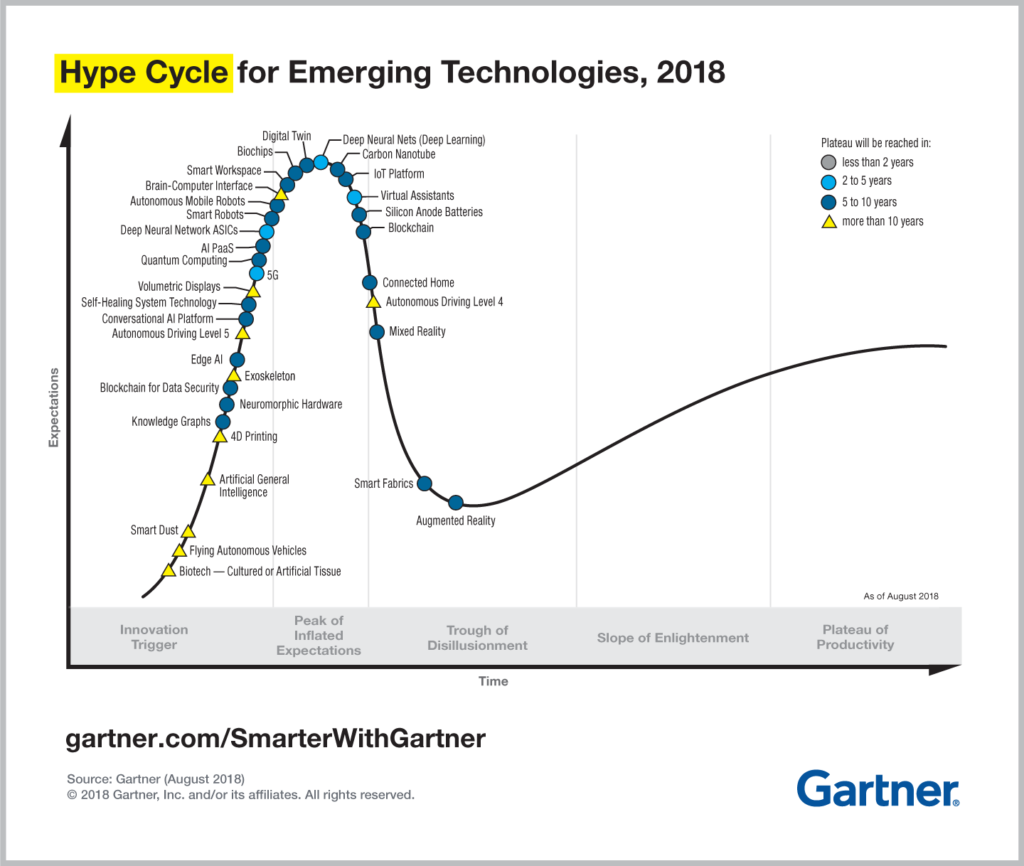 Interested in advertising with us?
Please contact us at advertising@panxchange.com
Have any newsworthy content you'd like to share or a super awesome ICO you want to pump?
Please send to  jyanus@panxchange.com
-Editor in Chief, Josh Yanus