Carbon Fiber, Green Chemistry, Hydrogen Fuel Cells, and the Future of Bitumen Beyond Combustion
[July 30th, 2020]
Hi all,
The oil industry continues to recover from the historic drop in April 2020, and certainly, it has placed certain players in a tough spot in the global energy markets. The controversy and struggle showcased in the global oil and gas industry amid the coronavirus pandemic continue to be a catalyst, diverting the attention of consumers, producers, and investors toward a greener economy. In this issue, we discuss the move toward green chemistry, hydrogen fuel cells, and carbon fiber as a use of bitumen beyond combustion. 
Hurdles To Oil's Recovery
US crude oil prices surged after falling below zero in April as production cuts and a slow resurgence in demand from Asia. West Texas Intermediate futures, the "go-to" benchmark for US domestic oil prices, reached USD 40.37 per barrel in June, an increase of 20% from May.
The Wall Street Journal reported that Brent crude futures, the benchmark for international energy markets, was quoted at 42.63 USD per barrel, which is an increase from a dismal 19.33 USD per barrel on April 21st. The price rout forced many producers to temporarily shut-in (turn off) portions of their existing producing wells, mainly if a hedge did not protect their physical production. Also, if per-barrel operating costs became higher than the sales price of oil (often seen in wells with lower production rates) this would incentivize well shut-ins as well. The recovery in oil prices has relieved some of the pressure from oil-producing nations, including Russia and Saudi Arabia, and it has also seen shares increase in energy companies as the global economies start to recover from the coronavirus pandemic lockdowns. However, crude oil faces significant rebalancing risk. As crude oil prices rise, producers naturally increase production by drilling new wells (or, in this case, turning shut-in (turned off) wells back on to production). This supply increase puts downward pressure on spot prices, creating a "lower for longer" price environment that can be potentially crippling, especially with regards to staying legally onside with financial contracts such as trading agreements and debt obligations.  
Singapore marks one example of how contracts have placed certain players in a tough spot in the global energy markets. Specifically, the country's trading community continues to have a spotlight on it due to their relationships with the banks and the local trading companies' financial troubles that have uncovered recently. Precisely, 192 million USD in losses, that mainly involved Sugih Energy International as the seller, Hontop Energy as the reseller, BP as the buyer, and both CIMB and Natixis as the lenders. According to Bloomberg News, the matter has been taken to court, and details outlined how the banks have made losses through suspicious transactions and fabricated documents.

The continued controversy in international oil and gas markets continues to push the narrative toward diversification into renewables and a greener economy.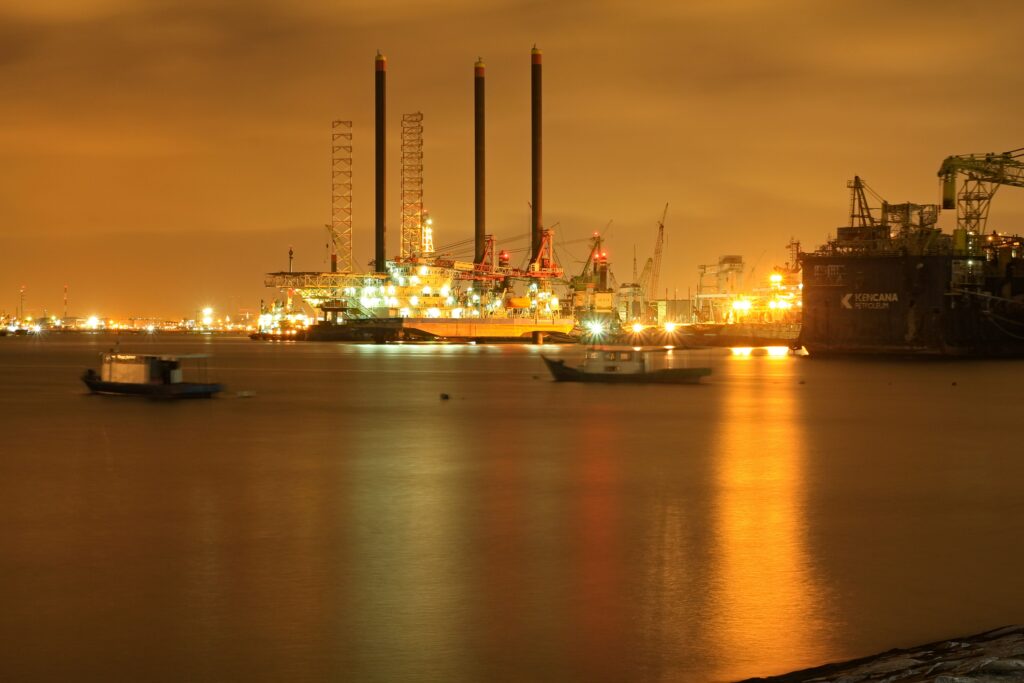 Circular Economy and Ethanol from Waste
NextChem, the company that focuses on petrochemical refining, green chemistry, and technologies related to the energy transition from fossil fuels to renewable products, has reached an agreement with the US firm LanzaTech. LanzaTech specializes in carbon recycling, and as reported by Maire Tecnimont, they formed a new partnership that will focus on "Waste to Ethanol."
According to The Atlantic, there have been many studies that demonstrate corn ethanol has not met the standard of reducing its carbon emissions by 20%, which "may even make corn ethanol worse for the climate than fossil fuels." For this reason, NextChem's technologies are critical to the advancements in clean energy production as they are used to make products that include hydrogen, methanol, and ethanol. All of these are currently produced elsewhere using non-recyclable waste; thus, as NextChem's technologies are produced through "biological waste and residues," they are much more climate-friendly, reduce emissions and promote the recycling processes for the industry.
According to the NextChem CEO Pierroberto Folgiero, the company plans on "providing the market with technological solutions to completely replace traditional fossil-based chemistry with biochemistry and waste chemistry." At the same time, the CEO of LanzaTech Jennifer Holmgren emphasized how "waste is really a choice and that everything can and should be reused, just as everything is reused in nature."
 They will be licensing the product circular ethanol, which is "derived from this process that can be blended with gasoline displacing fossil inputs with recycled carbon, lowering the fuel's carbon footprint." Notably, this product will be considered advanced energy by the European Union Renewable Energy Directive.  In addition, NextChem's work on deriving hydrogen and methanol (other key components in the green energy transition) from plasmix and dry non-recyclable waste could be a game-changer concerning the advancements in hydrogen fuel cells as well as lower combustible fuel emissions.   
Carbon Fiber
Heavy crude and bitumen may not be "hot" right now, but with the transition to electric and high-efficiency vehicles, ironically, it could be "hotter" than people think in the coming years. A key reason for this is the use of heavy oil and bitumen in the production of carbon fiber automotive frames. To better understand this market, it is important to provide fundamental context on the underlying heavy oil and bitumen markets.
Significant importers like China are increasing imports of bitumen blend due to a recovery in economic activity, with the province of Shandong reported having a shortage of crude quotas at its refineries in June. According to S&P Global, the June prices of crude delivered to Shandong refineries were quoted as Yuan 300/mt or USD 5.79/b. Apart from its tar-like viscosity, bitumen (found in places like the Alberta oil sands) has very similar properties to heavy crude oil (like Venezuela Merey grade, or crude oil found in the California oilfields). Blending is done such that it can flow and be transported more easily. If the market for carbon fiber takes off, expect peripheral companies like oilfield services to compete for business in areas with heavy oil and bitumen reserves.
On the supply side, significant exporters like Saudi Arabia continue to adhere to the coordinated OPEC+ supply cut of 9.7 MM barrels per day amid demand disruptions due to COVID19. The Economic Times reported that certain firms with refining operations, such as Bharat Petroleum in India, have the optionality to accept different grades of petroleum, allowing them to be more adaptable to the current market environment and less susceptible to supply shocks. However, many other refineries are being squeezed financially due to lower throughput of unrefined crude oil at the front end relative to their total available capacity. The low oil demand for refined products that's damaging profitability has stemmed from multiple factors such as coronavirus travel restrictions, the work from anywhere movement, and the push towards renewables and ESG, but don't count out heavy oil just yet.  
One essential facet of the movement toward a greener planet is the move towards a more efficient global fleet of road vehicles. Advances in this area include higher mileage efficiency, lower emissions and carbon footprint, and increasing levels of autonomy. Ironically, a potential catalyst for this advancement is a byproduct of heavy oil and bitumen. Heavy oil and bitumen contain chemical compounds called asphaltenes, which can be extracted during a refining process known as upgrading and can be used to make extremely durable and lightweight frames for automobiles. While work is being done to reduce costs of extraction and processing, results are promising for carbon fiber as a high-value byproduct. For a transition to a lower carbon footprint, this is especially helpful as heavy oil used for this purpose would not be combusted and could help make low emissions electric vehicles even easier to sell compared to their gasoline guzzling counterparts. 
Adherence to supply cuts, increased activity, the resulting demand for heavy crude, and the utility for heavy oil and bitumen beyond combustion gives a glimmer of hope to an industry that, while not "hot," could be "hotter" than people think in the coming years.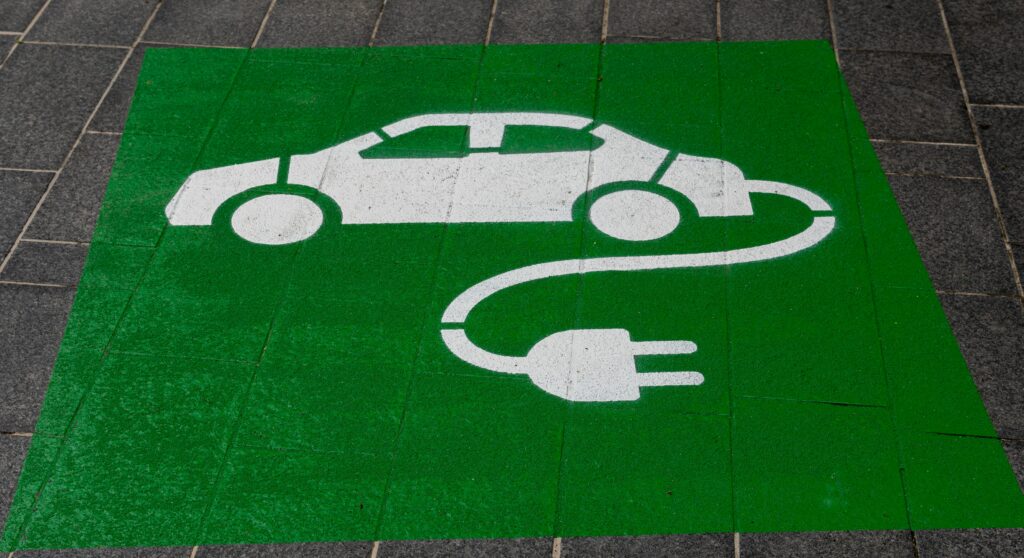 Hydrogen's 'Tesla Moment' Is Nearly Here
The race to get affordable hydrogen for the automobile industry has started. While hydrogen combusts much like its fossil fuel counterparts, it doesn't produce carbon dioxide (the gas blamed for global anthropogenic climate change) as a byproduct. Although hydrogen fuel is a clear winner from an emissions standpoint (the only byproduct is water), it has its setbacks concerning price. To compare "apples to apples," a gallon of gasoline (circa 2 USD per gallon) contains the same amount of energy as a kilogram of hydrogen, which costs a whopping 16 USD.  
However, the price differential is not nearly as significant as it appears at first glance. Hydrogen is more energy-dense than gasoline, allowing for lighter-weight vehicles and better fuel mileage. A California driver of the hydrogen-powered Hyundai Nexo was quoted in a report by Barrons, stating he can get 350 miles on a 70 USD hydrogen fill up. By comparison, a similar-sized gasoline-powered SUV would require between 25 USD and 35 USD to fuel a comparable transport distance. 
Truck maker, Nikola Motors, is a potential purchaser of these products for their vehicles. Tesla drivers should be reminded that charging stations for their vehicles are powered by the national grid which in turn is powered by coal and even diesel power stations. For this reason, Nikola Motors believes that the best way for hydrogen to compete with gasoline on a mass level is to standardize equipment and use cheaper forms of electricity, like water (costs pennies per kilogram), to generate the hydrogen energy. Other types of energy generation, such as natural gas, that range from 50 cents to 1 USD per kilogram, can be even cheaper for the production of hydrogen. As well, hydrogen production costs are likely to also come down via economies of scale as the industry matures.
Interested in advertising with us?
Please contact us at advertising@panxchange.com
Do you have any news that you would like to share?
Please send to rluwero@panxchange.com, elopez@panxchange.com or ameleshko@panxchange.com
-Editors, Ronnie Luwero, Elena Lopez Del Carril, and Alex Meleshko