Hemp News
Already a member?
PanXchange® Hemp: Benchmarks & Analysis – November 2020
October Survey Results
We were surprised that our respondents are almost evenly split regarding the effectiveness of CBD with and without THC for the entourage effect.  Of course, it does matter whether you are seeking pain relief, sleep relief, digestive, etc.  Someday soon, we hope to have more scientific conclusions on when the entourage effect is needed and when it's not.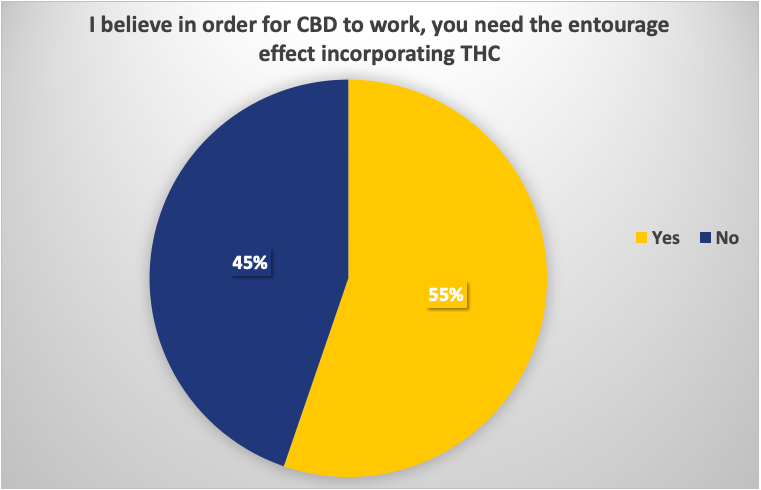 November Market Survey