🌽Corntroversy🌽 and Hemp Pricing Data
Hemp Market Data
Last week, we officially launched our Hemp Pricing and Market Data product. We will publish monthly spot biomass assessments for Colorado, Oregon, and Kentucky, with plans of expanding to crude and distillate as well as to other regions. As the market evolves, we plan on evolving with it. Monthly assessments will be published every fourth Thursday of the month.
Corntroversy at the Super Bowl
I know you've probably heard about the Bud Light commercial. Everyone from ABC to TMZ reported on the uproar from other beverage producers, corn farmers, politicians, grandmas on their couches, etc. But we're going to give our opinion, nonetheless.
Anyone who has ever brewed a single beer knows that corn sugars are invaluable tools in the brewer's toolkit. For the homebrewer, corn sugars are crucial. Craft breweries utilize corn sugars — whether flaked or as syrup — in a large slate of their beers. Corn sugar is a complete fermentable, meaning that it ferments entirely, and corn sugars specifically ferment without altering the mouthfeel like barley malt does, giving a lighter air to the beer.
Russian River, whose double IPA, Pliny the Elder, won the Homebrewer's Association's best beer in the U.S. for seven years in a row and has an obsessive cult following, provided the recipe to the American Homebrew Association. A six-gallon batch calls for ¾ pound of corn sugar. Every other professional brewer we talk with says corn sugar has its place in the brewing industry.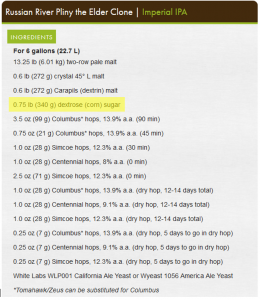 Are there problems with sugar consumption globally? No doubt. Is corn syrup part of that problem? Sure. Does making a ridiculous Super Bowl ad attacking an entire industry using one scary buzzword fix the problem? Nope.
But I think the real question should be: why is anyone out there arguing about and drinking Bud, Coors, Miller, or any of the "domestic" beers? How about we highlight the small-business, craft breweries down the street run by local small-business owners? Cerebral Brewing and Odd13 are two of our favorites here in Colorado.
</rant>
Hard Times Ahead for Corn and Soy Prices
Right in line with the Bud Light commercial attacking corn syrup, the CBO said in last week's long-term budget outlook that corn and soybean farmers face tough years ahead.
After the trade war all but shut down exports of soybeans to China, USDA expects ending stocks to surpass previous records (the next WASDE comes out on February 8th; the January release was canceled due to the shutdown). And with swine flu causing Chinese ranchers to cull their herds, significantly decreasing feed demand, and the heart of Brazil's harvest a month away, the chance of a significant price rally in soybeans wanes.
And further bad news: as farmers sell their soybeans for lower prices and expectations become more negative, farmers will plant fewer soybeans and switch to corn for the 2019/2020 crop year, with near record acreage expected for corn.
Hemp Disrupting Microplastics?
The oceans are drowning in plastic. A new study out of the UK found microplastics in every species of marine mammal studied. Microplastics were categorized by a specific size, and the report found that nylon fibers used heavily in clothing and fishing lines made up over 60% of those microplastics.
The initial and primary use of hemp will be for CBD production, as the market is nascent and booming. But the plant's fiber production results in a huge variety of uses. While most minds initially go to a smelly hippie wearing a hemp necklace, processing of one of the most durable natural fibers on the planet can lead to incredible applications, from moisture-wicking performance clothing to composites stronger than steel. Henry Ford recognized the benefits all the way back in 1941.
We're hopeful that using hemp fibers to replace nylon and other synthetic, plastic-based fibers will ease the pressure on ocean flora and fauna.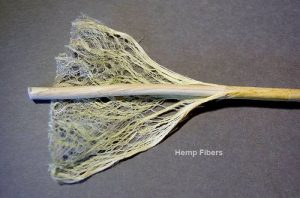 U.S. Crude Markets
The crude markets have edged higher over the past week on news of the Trump administration placing sanctions on Venezuela's crude exports, essentially barring any U.S. refiners from purchasing crude oil from Venezuela. The U.S. is one of the few cash-for-crude customers, as much of the crude that is exported to non-U.S. countries is in exchange for debt payments, primarily to China. While these debt payments are critical for avoiding default on sovereign debt (and, at this point, the implosion of the economy), cash flow for a struggling PDVSA (the Venezuelan state-owned oil company) is also critical, and this seems to be a major blow and and potentially the straw to break the camel's back for the Maduro administration. The administration is currently attempting to take assets, including gold and foreign reserves, out of the country.
While the removal of this oil could help to elevate U.S. shale differentials, as we've mentioned in previous editions, the lighter U.S. shale crude cannot completely replace imported heavy crude. And Venezuela was a substantial buyer of light crude as a diluent to make their heavy blends flow.
Last week, while talking with crude traders, we heard that the Permian market has tightened significantly as pipeline capacity has opened, with operations on the Sunrise pipeline hitting full steams, causing companies searching for available barrels to cover sales in the gulf. This has caused a rally in Midland differentials, as fresh production continues to be slow to come online and unsold barrels are increasingly harder to find on the spot market. As differentials improve, this should provide a spark, at least temporarily, for the Permian sand market; however, the general consensus remains for the real uptick in activity to occur in late Q2 or early Q3 2019.
This lighter slate is causing some interesting capex investments in the gulf.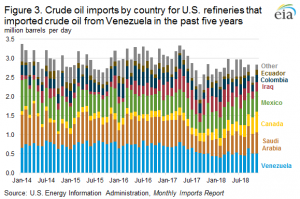 U.S. Refinery Capacity
Last week, ExxonMobil announced a new crude unit as part of the Beaumont Refinery Expansion. This new unit is built to handle the lighter crude coming from the U.S. shale plays. While this new refinery will help ease the price pressure on lower 48 crude differentials, it will potentially continue the trend of increased gasoline stocks, keeping gasoline prices lower while diesel and other middle distillate prices remain relatively high.
ExxonMobil to Proceed with New Crude Unit as Part of Beaumont Refinery Expansion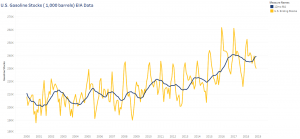 Blockchain
A new JP Morgan report poured cold water on blockchain's ability to revolutionize international payment systems. The report says, "Blockchain is unlikely to re-invent the global payments system, but instead can provide marginal improvements to various parts of the process."
As we've mentioned in previous editions, the idea that a type of technology could revolutionize an entire industry or supply chain is almost certain to fail. Technology like blockchain should be used to help specific sections that are the largest points of pain for those involved — for the commodities industry, a top target would be document management. Overnight-shipping a bill of lading halfway across the world as a requisite for payment release is an antiquated system ripe for disruption.
Unfortunately, revolutionizing the "bill of lading and other document management operations handled by back office staff" isn't as sexy as revolutionizing an entire industry.
Blockchainia!