Happy Thanksgiving from the PanXchange family to yours!
We sincerely hope that violence related to the bitcoin investments recommended at last Thanksgiving will happen only once dinner is finished. Manners, please.
Today, we're going to give a quick rundown of some of the food on your Thanksgiving dinner plate for all of you still in the office just trying to make it to the end of the day. But first, scientists are finally solving the question on everyone's mind this time of year:
Can you cook a turkey with its own manure?
The world produces between 625 and 938 million metric tons of poultry manure every year. Poultry manure is very rich in nitrogen — often too rich to put directly on crops undiluted. At large-scale facilities, getting rid of the manure can be an expensive process, and often the manure ends up in landfills.
Scientists at Ben-Gurion University in Israel are working on a project to turn poultry manure into a usable solid fuel. There are already facilities to process manure into biogas, but storage and transportation of biogas is a much more in-depth and expensive investment. Produced in an autoclave that uses heat and high pressure to mimic the natural process that creates coal, the solid fuel can be stored, transported, and burned on its own or in coal-fired boilers.
The team of scientists are so excited with their results that they aim to cook a turkey in hydrochar made from turkey manure. We at PanXchange will stick to the deep fryer, and hope to not be one of the five deaths, 60 injuries, or 600 homes burned this time of year.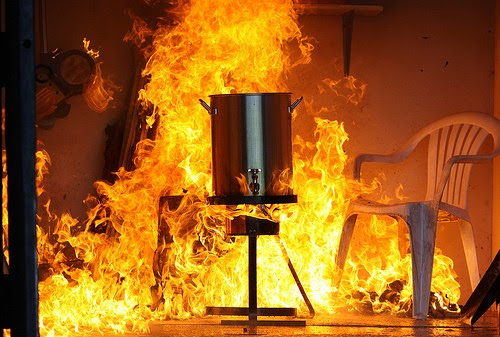 Turkey Prices
So, what are turkey prices like going into Thanksgiving? With very high ending stocks of feed inputs due to bumper harvest and trade wars limiting exports, along with poultry ranchers simply raising more turkeys this year, turkey prices have trended down. The USDA reports that both fresh and frozen whole hen prices have tracked below both 2017 and the 3-year average levels. If you're looking for some cheap end-of-year birds, this year should follow previous years with a drop through December.


TurkeyChain
Turkey buyers from Cargill's brand Honeysuckle White will now be able to use a blockchain based system to find exactly what farm their turkey came from as well as pictures of the turkey and additional details provided by the farmer. You'll now be able to have a name, photo, and Myers Briggs personality type for your turkey while you stuff its cavity with a mixture of bread, spices and seasoning. Yum!
Cranberries
Cranberry farmers will destroy almost a quarter of their crop this year, with approval from the USDA. In what would be deemed illegal in almost any other industry, farmers are exempt from the practice of "volume regulation" under a 100-year-old law. With storage still full from a 2017 crop, we're not sure if demand can alleviate any of the pressure. Even with the destroyed crop, cranberry prices should be capped. Good news for those who actually enjoy cranberry sauce. They have to exist somewhere, right?
Potatoes
What would Thanksgiving dinner be without the perfect finger food: mashed potatoes? While some areas, particularly Michigan, Wisconsin, and North Dakota, had heavy rains and early freezes damaging some potato crops, Colorado to the west had strong harvests that should keep prices flat year-over-year.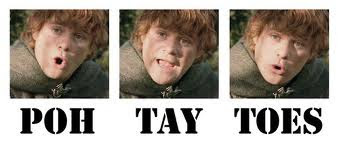 Pumpkin Pie
According to Costco Connection, the chain sold 5.3 million pumpkin pies in 2015, the last time they disclosed sales. Those pies took 3.4 million pumpkins to make. With Costco's 2018 total sales over 20% higher than 2015, extrapolated out to pies, that would be a massive 4.08 million pounds of pumpkins.
Costco begins forecasting holiday sales in March and April and contract with farmers for the holiday season, with Illinois leading the nation with almost half of the total US production.
With DAT quoted Van rates down on the month but up on the year, higher pumpkin demand combined with higher freight rates should mean higher pie prices.
Pumpkin futures, anyone?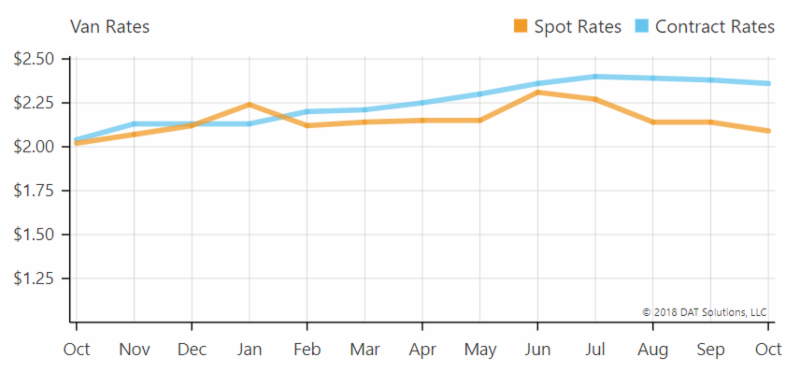 Blockchainia!
When you think of countries with decentralized autonomy and a culture open to blooming technologies, I bet you immediately think of North Korea. Well good news! Pyongyang is hosting an international blockchain and cryptocurrency summit. Clear your schedule for April 2019. (Journalists not allowed to attend.)