Earnings season is heating up, and we found some ambitious top priorities from the CEO of Cleveland-Cliffs, the iron ore and coal pellet miner. Here are his priorities moving forward, as outlined in the Cleveland-Cliffs Q3 2018 earnings call:
So we are going to screw these [short sellers] so badly that it will be fun to watch. That will be my first priority other than the two top priorities of finishing HBI and paying down debt. You are messing with the wrong guy. That's my message to you. I'm going to do with you exactly what I have been doing in Nashwauk for a while. So you're going to be the next in line. Remember, I don't have a Chewbacca anymore to deal with. You are my next Chewbacca, short.
And how is the CEO, Lourenco Goncalves, going to achieve these priorities?
…it will all be done to inflict maximum pain to these guys. I will wake up in the morning every day, looking at these guys and I go to bed at night every day thinking about these guys. And that's a bad place to be. That's the message that I would like to deliver in this call. Sorry, Lucas, that I jumped on your question…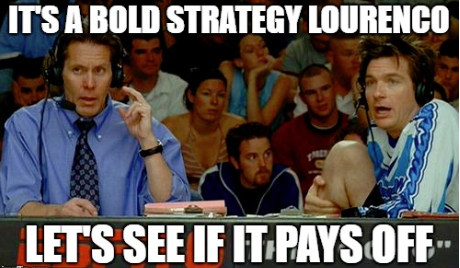 Oilfield Service: A Tale of Two Companies
The two largest oil field service companies, Halliburton and Schlumberger, notoriously give two starkly different forward-looking reports. So what were they saying for U.S. shale production?
Let's start with Halliburton:
Moving on from the fourth quarter, I'm excited about 2019. The catalysts are there for a strong activity rebound. These catalysts are, customer budget should reload with higher-priced decks and stronger hedge positions improving operator's free cash flow and creating additional spending power. The rising DUC count will provide a substantial completions backlog ready to be worked down in 2019.
…
We believe that the market will get better in the first quarter of 2019 and sets up for continued momentum throughout the year. We believe that the fourth quarter of 2018 will be the bottom in North America land.
So Halliburton sees the current slowdown in oilfield completions as temporary issues and is calling the slowdown to bottom out in Q4, 2018, with the record drilled but uncompleted (DUC) wells growing, new takeaway capacity, and fresh operator budgets.
Next up is Schlumberger:
In this respect, we do not believe that the temporary off-day constraints are the main issue as this will largely be addressed within the next 12 to 18 months. Instead, we believe the main challenge in the Permian going forward is more likely to be reservoir and well performance as the rate of infield drilling continues to accelerate.
On a starkly different note, Schlumberger predicts that the current issues, and mainly takeaway capacity, will be alleviated, but U.S. production will slow because of these other issues mentioned.
Given that Schlumberger is better positioned for international and offshore plays and has a relatively smaller position in U.S. shale, the longer term bearish tones for shale should be taken with a grain of salt. The worries over long term reservoir and well performance have been around for years, arguably since the beginning of the shale revolution, and have thus far been proven wrong by breakneck year over year growth, catapulting the US to the top oil producer position (see image).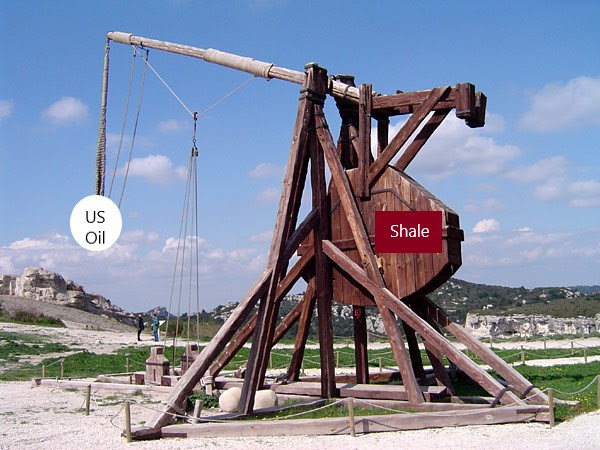 Frac Sand Update
Here's a bit from this past Monday's frac sand weekly update on what we at PanXchange are looking for during earnings calls:
"Another soft week in the frac sand market as many conversations are consumed with ruminations on where the market will go from here. As we head into earnings season, it seems the market is looking to hear from industry leaders to understand the prudent path forward. The comments that have dominated past earnings seasons — in-basin sand adoption, quality issues, construction timelines, direct sourcing, and last mile — are likely behind us. The market will likely be looking for answers as to who can lay out the best plan forward in this low-price, low-margin environment."
So how will sand producers tackle these obstacles? U.S. Silica was the first of the six to report.
SLCA Earnings
U.S. Silica was the first of the public sand companies to report quarterly earnings. A main topic throughout the earnings call was the expectation of idling production capacity. On a question of the pricing environment, CEO Bryan Shinn had the following to say:
At this point, we'd expect another 10 million to 15 million tons of capacity needs to be idled to rebalance the Northern White market and just based on experience, it will probably take a couple of quarters for that to play out and what we have seen in the past when these types of things happen is that there is some, I guess, what I will call, irrational pricing that tends to creep into the market as well.
So from of our perspective, we are going to stay discipline. We are going to maintain our share and probably grow our share a little bit and I think we are in a great position in terms of Northern White just given our asset footprint and where we are in the cost curve Jake.
The PanXchange sand team has talked for some time about the likelihood of mothballed and even closed sand facilities, particularly the northern white producing facilities.
One main issue mentioned only once in this earnings call is the topic of storage. As of now, large scale frac sand storage is essentially non-existent outside of on-site container storage like U.S. Silica's SandBox, and some small silos at the mines. This winter should be an interesting test of the effects of adverse weather on the sand markets – temperatures below around 20° F and strong winds will slow and even shut down sand mining operations. Storage in the producing basins could offer an additional outlet to sand mines rather than every ton hitting contracted amounts or the spot market, easing some of the price pressure and capping a spike price in the winter should mines shut down. We'll be listening closely in the next few earnings calls for mentions on this topic.
Upcoming proppant company earnings reporting dates:
Carbo Ceramics (CRR) – 10/25/2018
Hi-Crush Partners LP (HCLP) – 10/30/2018
Emerge Energy Services LP (EMES) – 11/06/2018
Smart Sand, Inc (SND) – 11/08/2018
Covia Holdings Corporation (CVIA) – 11/13/2018
ICE Houston Futures
The new ICE WTI futures with physically delivery to Houston started trading on Monday this week with daily volumes for the first three days averaging a few hundred contracts for the three prompt months. ICE reports earnings on October 31st. We'll be listening closely for mentions of new contracts.
Blockchainia!
We know where we're going to relax after this busy earnings season! A restaurant in Nyeri, Kenya is now accepting bitcoin for meals.
Booking tickets soon.