Commodity Technology Special
AgTech is a hot industry.
Companies in the space raised $10.1 billion in 2017, a 29% increase year-over-year. It's home to a handful of unicorns — private companies valued at over $1 billion. Farmers are getting more and more access to data, including agronomic data, better weather forecasts, market analytics, and global trends.
Yet one cannot ignore the fact that a handful of companies still dominate the grain trade, which is why the following announcement is so significant. This past week, the ABCDs of physical agricultural trading — ADM, Bunge, Cargill, and Louis Dreyfus — made a joint announcement on October 25th proclaiming the beginning of an investigation into new technologies to modernize agricultural trading.
This joint press release stresses how modern technology will enhance efficiency, reliability, transparency, and visibility. These last two items have not traditionally characterized the physical commodity space, which keeps data a tightly kept secret, allowing the majors to dominate global supply chains and reap large profits.
We'll detail some of the topics covered in the press release, but this is a heavy one, so all our Hot Commodities editions can be found in our Hot Commodities Archive.
Blockchain in AgTech Modernization
Blockchain was front and center in the announcement, and it's a topic that we just love to talk about. So where does blockchain fit in with the modernization directive?
There are clearly use cases for the technology, but design, structure, and acceptance are still major uphill battles. Back in January, LDC announced that, with Shandong Bohi, ING, SocGen and ABN Amro, they had completed the first-ever agricultural commodity trade through blockchain. A consortium of banks including SocGen and ABN announced in September a new venture in the blockchain space. And Carrefour set up a program to use blockchain for food distribution.
As we've said for some time and is noted in the ABCD modernization directive, one of the lowest-hanging fruits for blockchain use cases would be document management. This often takes the most administration time and effort in tradehouses. It's crazy that in our modern age, traders need to mail a physical BOL to complete a contract.
Another area that the majors as well as other start-up companies are tackling is identity preservation in the crop supply. Tracking exactly where specific crops originated all the way through to the end user is a hot topic around the world, and will continue to be. A shared ledger using additional physical tools could easily integrate these.
Investments in the AgTech Space
Greater visibility into supply chains and standardizing data technologies were a few of the benefits of this push to modernize.
We've been following a few of the major players in the farmer network and marketplace software technologies, and there have been some major raises in the past few years. We highlight a few of the companies below, each focused on farmer to elevator or farmer to end user section of the supply chain.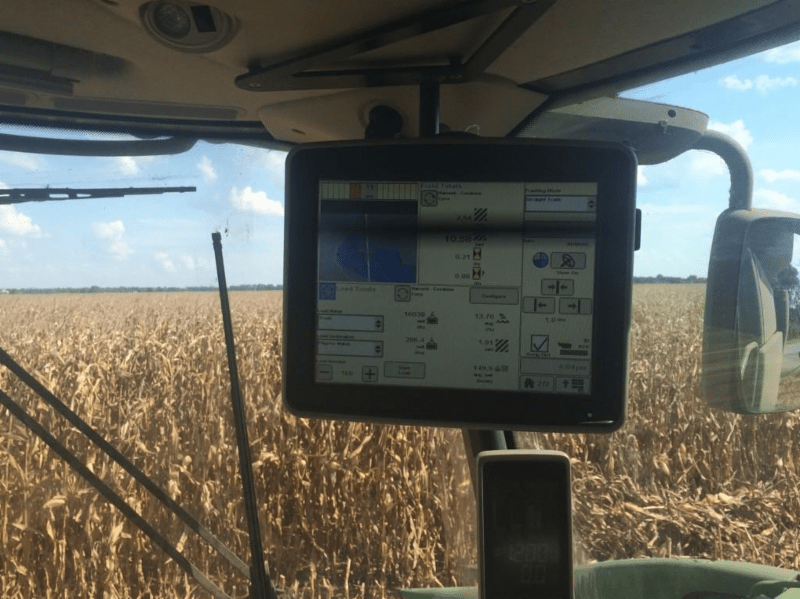 Farmers Business Network
Last November, Farmers Business Network raised $110 million in a Series D funding round. "Conceived by Farmers, Built by Innovators, and Improved Together," FBN began as a network to level the playing field for farmers with insight into input costs and localized agronomic and market analytics. It advertised itself as a social network giving farmers the ability to pool data and knowledge and use aggregated purchasing power to gain better pricing.
From there, FBN moved into an e-commerce arm, selling input products like seeds, herbicides, and fungicides directly to farmers. FBN is currently in the process of building out a marketing platform for crops, using the network of farmers currently on the system.
Indigo Agriculture
In September this year, Indigo Agriculture raised $250 million in Series E funding, bringing total funding to $650 million, with a valuation totaling close to $3 billion.
Started as a seed technology company coating seeds with microbes, the company built a massive farmer network while also offering ancillary services. Using this farmer network, the company quietly built a grain marketing platform.
One of the Indigo taglines is "decommoditizing the agricultural industry." In a time of low commodity prices and growing consumer appetite for organic and non-GMO products, this strategy has some legs. With the market boasting $8.6 billion cumulative nominal value of supply and $3.3 billion of demand, so far the liquidity seems to be robust.
Grainbridge
Concurrently with the directive to modernize global agricultural trade, ADM and Cargill announced a joint venture, Grainbridge, LLC. "The joint venture intends to provide grain marketing decision support, e-commerce and account management software for North American farmers," according to the press release put out by the two companies.
The platform will be free and will offer an open approach, inviting other grain companies and buyers, as well as other technology and data providers, to participate.
While Grainbridge answers some of the hard-hitting questions that first come to mind — like, "Are ADM and Cargill combining efforts at my expense?" — there's still a lot of information to be discussed about how this venture will work. How much of this is a reaction to competing technologies gaining steam and huge investment?
The final question, and seemingly a pedantic one, is the name itself, as a simple Google search leads to a company called GrainBridge that has been around since 2007. Grainbridge.com advertises as a "Professional Ag Risk Management Software."
The announcement and questions above make it feel like this move is a defensive one in a growing landscape of interconnected data available to the average farmer. While the ABCDs have had mixed fortunes in recent years, but all around fairly positive performance, the cat's out of the bag with farmers and technology. Farmers having more access to third party data will, at some point, cut into revenue and margins.
How much appetite will farmers have for a platform built by two of the most profitable tradehouses, in a time of incredibly low farm income levels?
PanXchange
Where does PanXchange fit in with these initiatives?
Overall, we view these developments in a very positive light. The successes of FBN and Indigo, coupled with the ABCD joint statement, are an acknowledgement that major changes are afoot in physical agricultural trading. We have always defined PanXchange as a market structure solution, not just a front-end trading tool. While we have previously sought to enter markets first with the trading screens, then ancillary services such as back-office integration, we are happy to see the doors opening to discuss a more holistic approach to market structure. For example, as many of you know, we have just opened an office in Singapore. While researching new markets, we were pleased to see not only an appetite for PX to trade, but strong demand by the players to have that activity connect to their SAP and other back-office systems.
Yes, the theoretical value of blockchain for physical commodities is enormous, but much needs to be done before mass-market adoption becomes a reality. As a market structure solution, PanXchange will be increasing our efforts to facilitate these discussions amongst players and coordinate industry-wide adoption of standard practices and procedures, beginning with harmonized documentation in global agricultural markets. This means coordinating not just with the ABCDs on their priorities and joint efforts, but serving as a neutral entity that fosters adoption of new practices, from the elevators to the shippers to the processors.
Please stay tuned for further developments.